Bumblebee and Burdock Flower Square Glass Table Mat/Trivet
Bumblebee and Burdock Flower Square Glass Table Mat/Trivet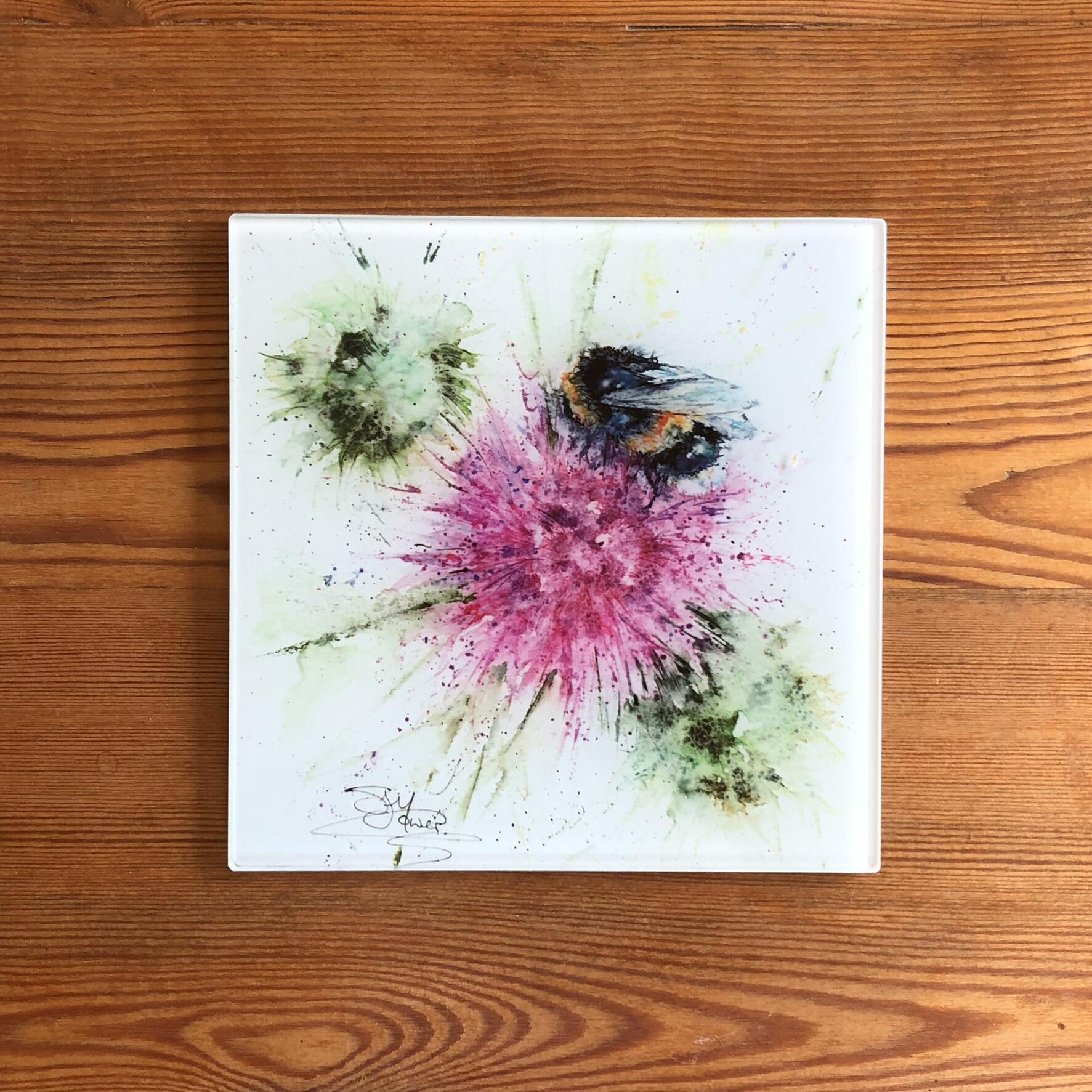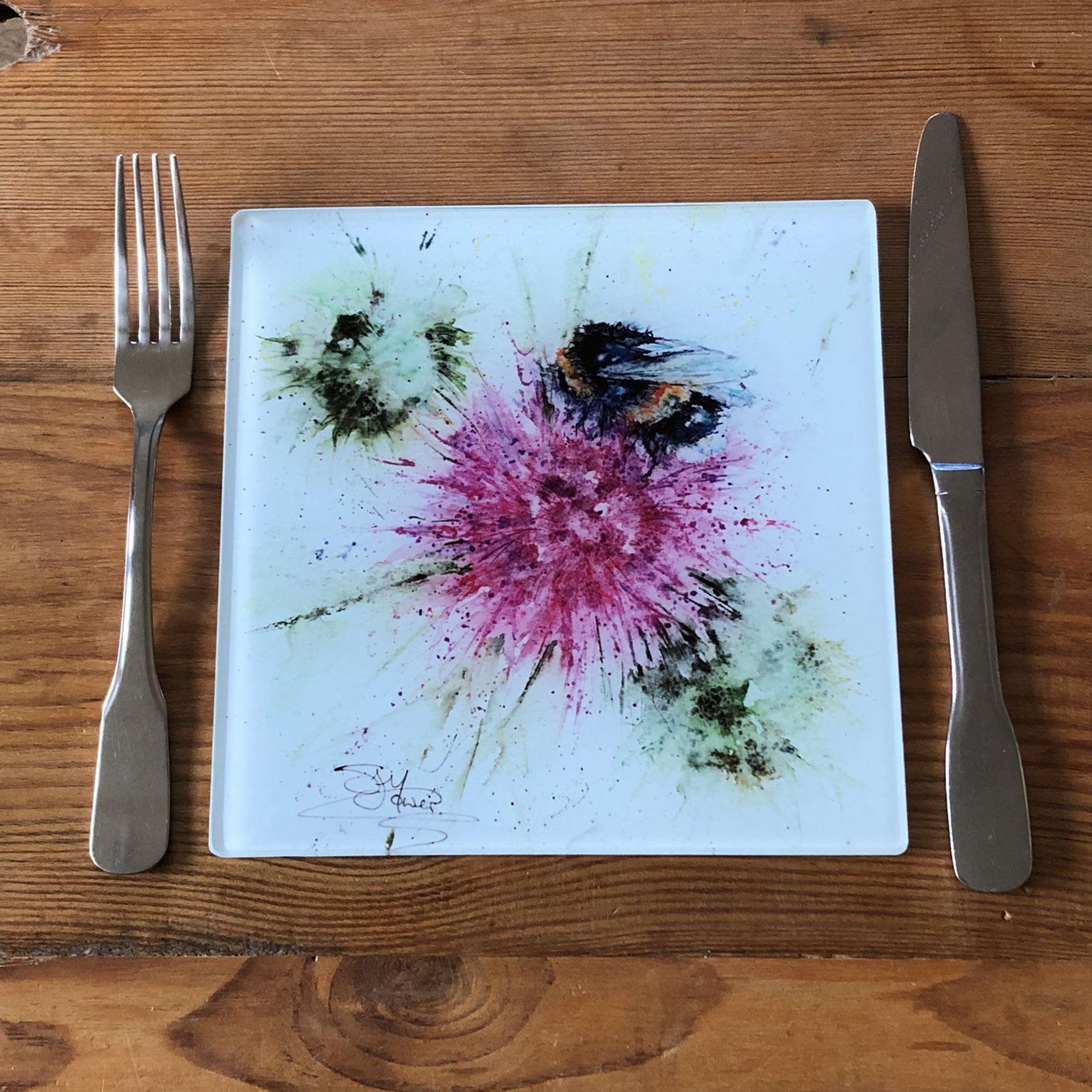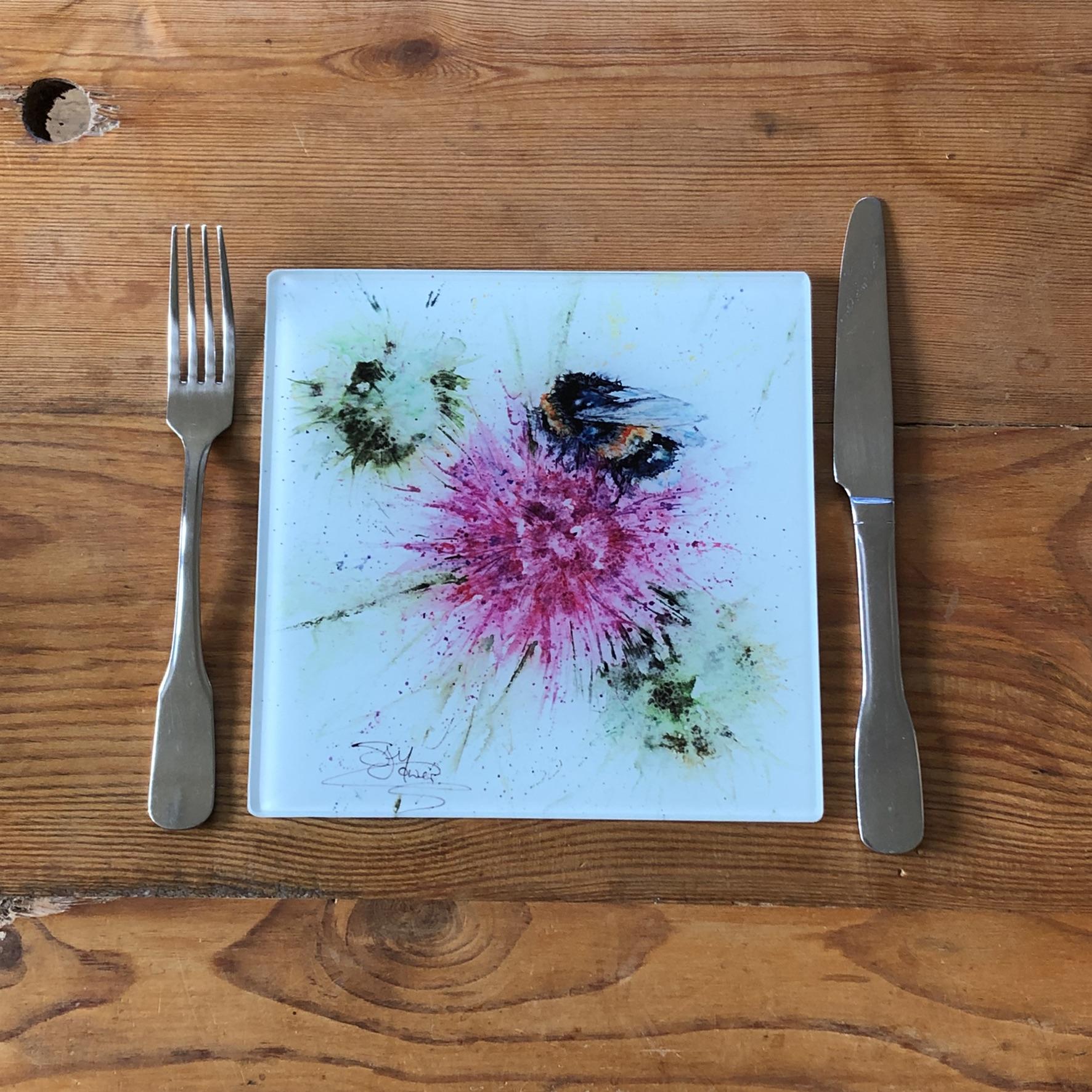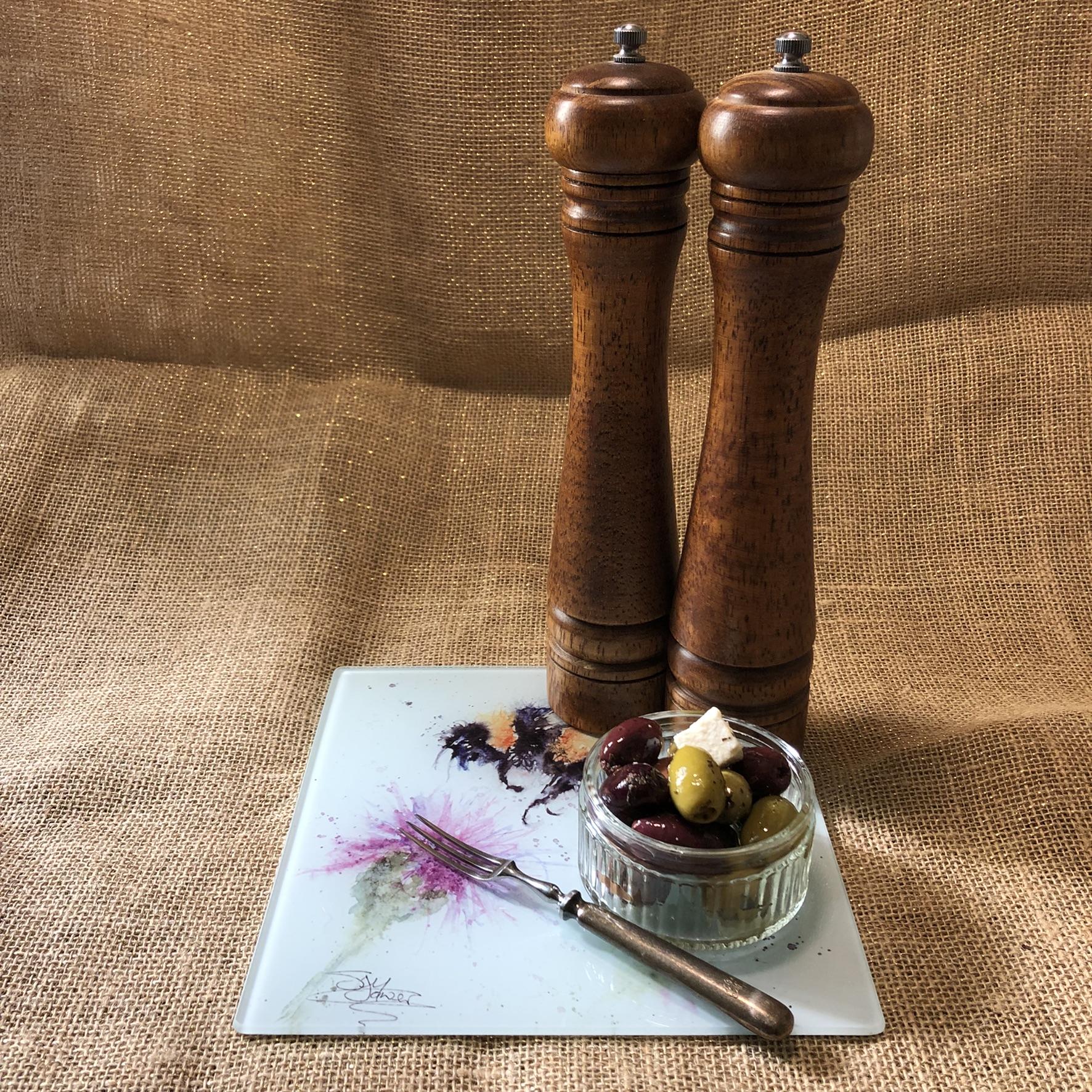 A 20cm square placemat featuring a bumblebee and pink burdock flower design reproduced from my original watercolour painting named Bee Nice.
This heat-resistant glass mat measures 20cm square, perfect for a place setting or serving dish and great for smaller tables where space is limited. They are also for use as a hot pot stand or trivet. Why not use them for a bottle of your favourite tipple and team them up with our coaster sets too? They look very pretty on the coffee table!
The mats measure 20cmx20cm and have a smooth surface with nonslip rubber pads beneath. Individually wrapped in a card sleeve.