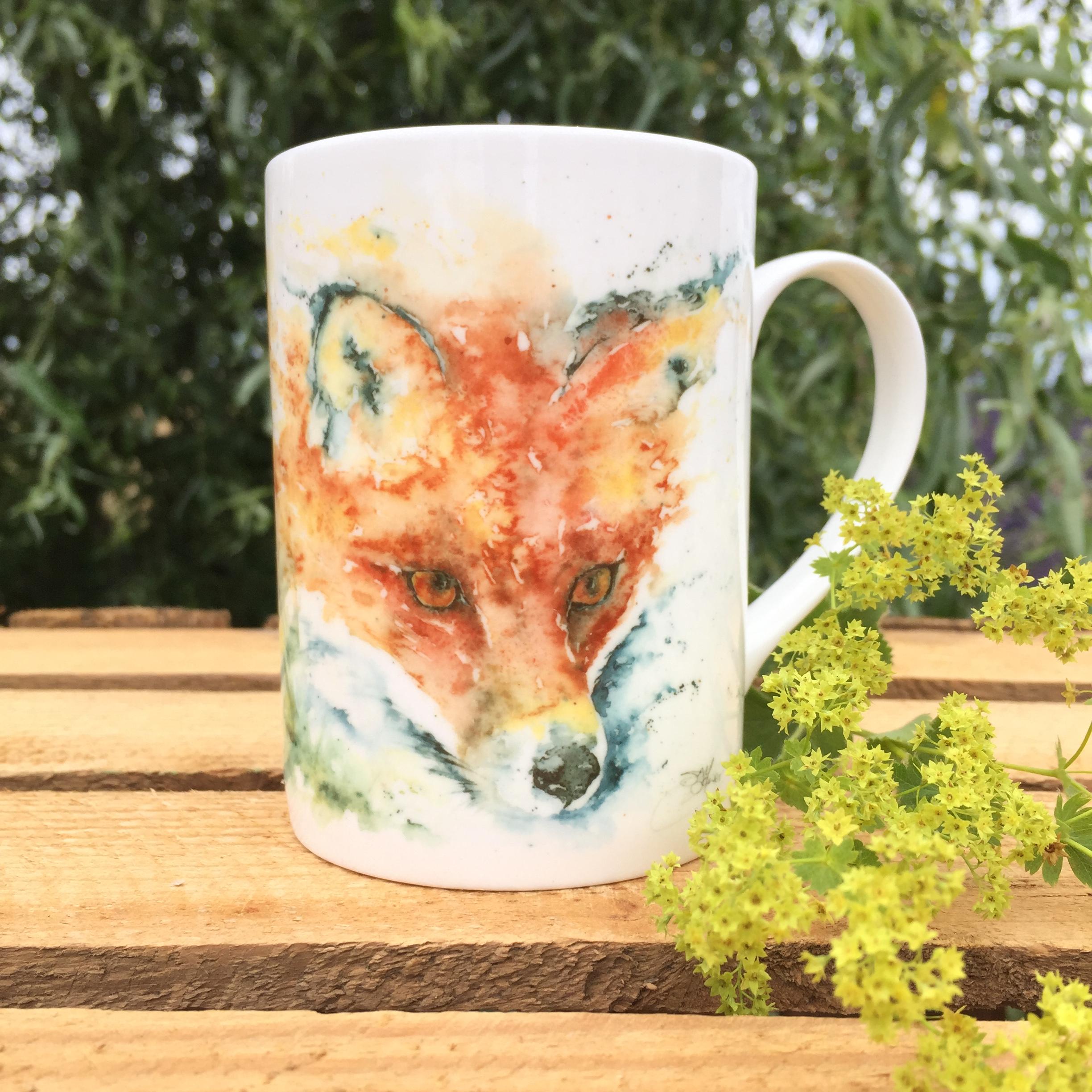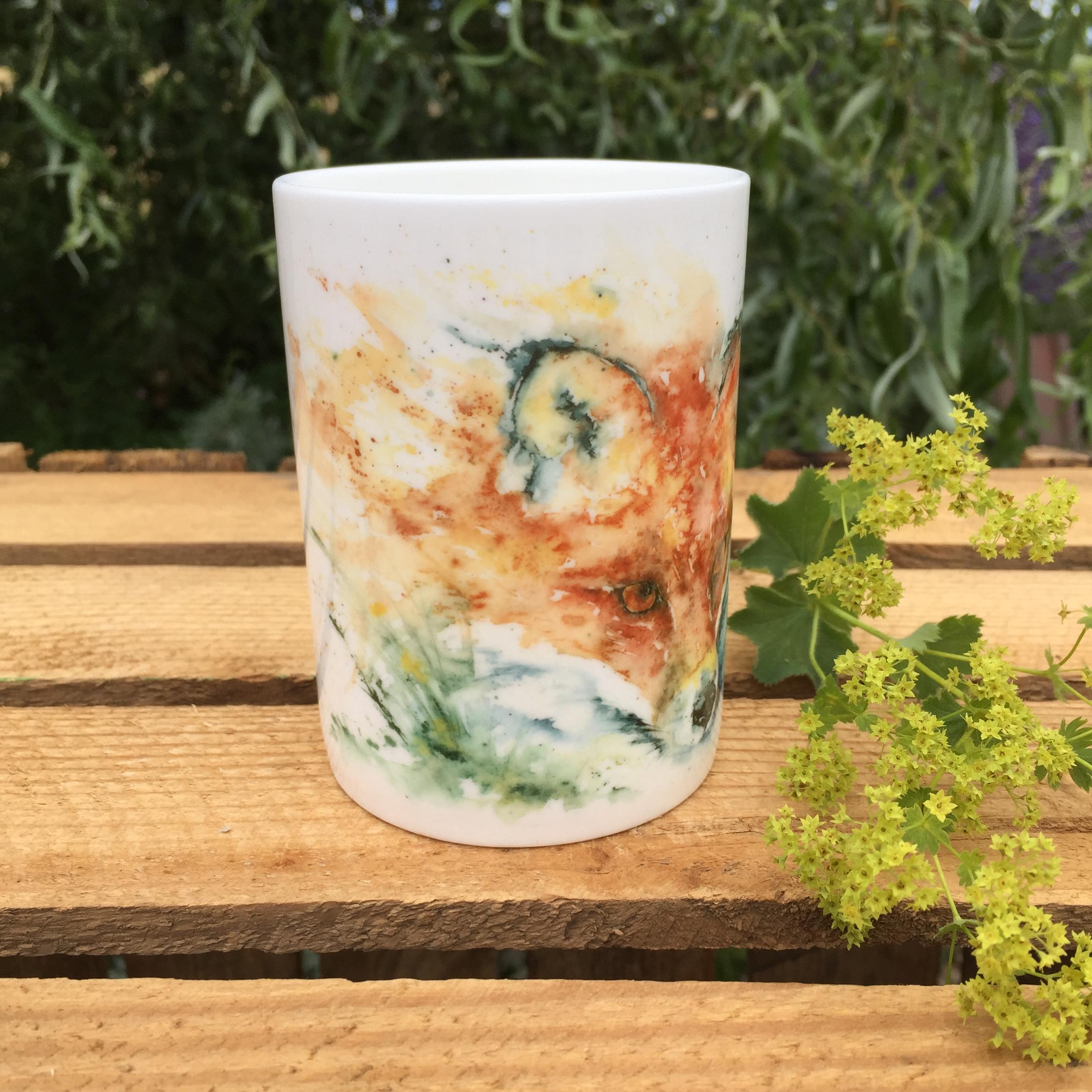 A gorgeous red-coated fox adorns this fine bone china mug!
So much nicer than ceramic and they do say that tea tastes better in bone china! There are 2 sizes to choose from, the 10oz mug is slimmer and taller, the 13oz wider and a little shorter. Handle shape may vary in the 13 oz dependant on availability. Where more than 1 is purchased, I will ensure the same shape is sent. 
Our Bone China Mugs sizes:
10oz- 10cm high x 7.5cm diameter. 
13oz- 9cm high x 85cm diameter 
{Sizes are approximate}