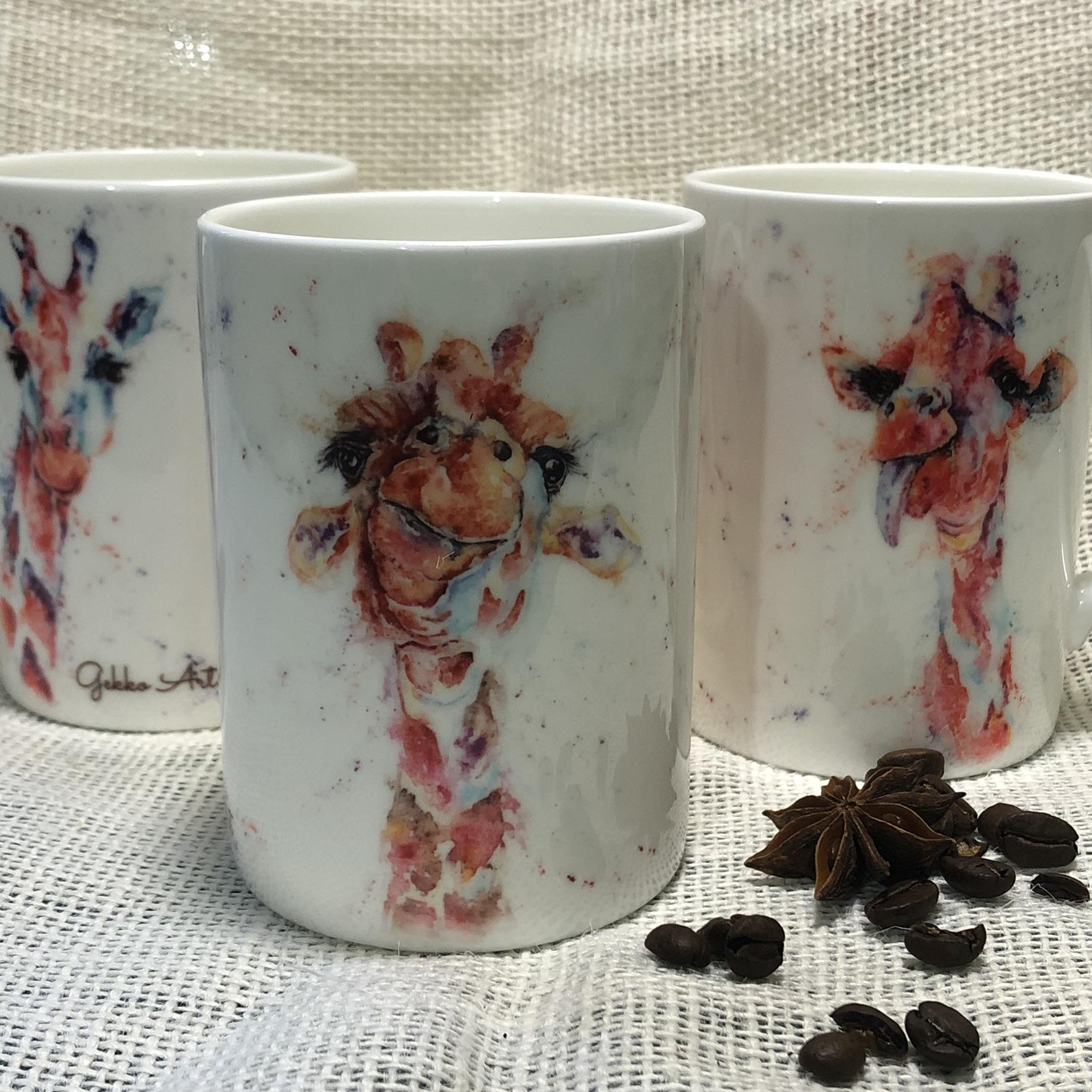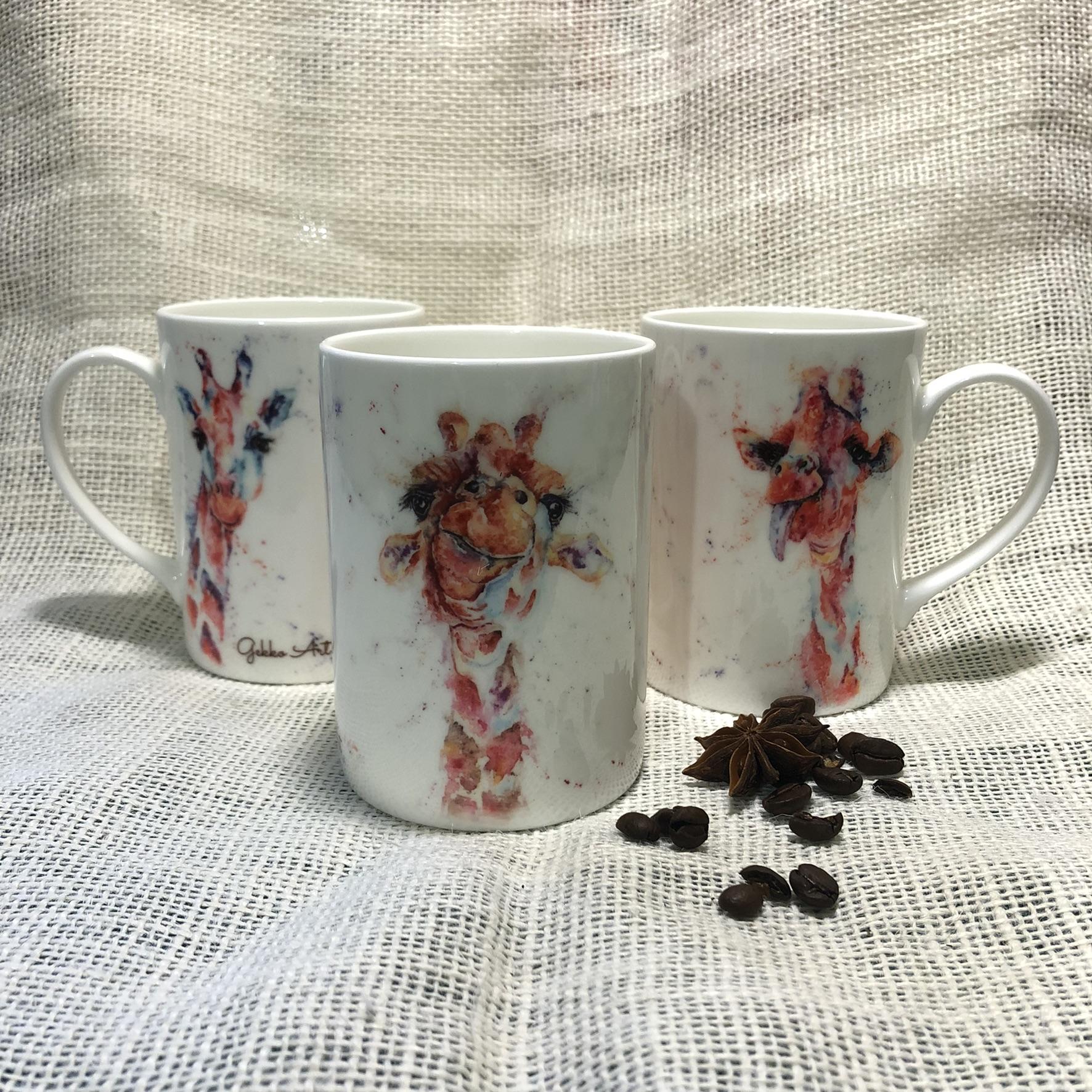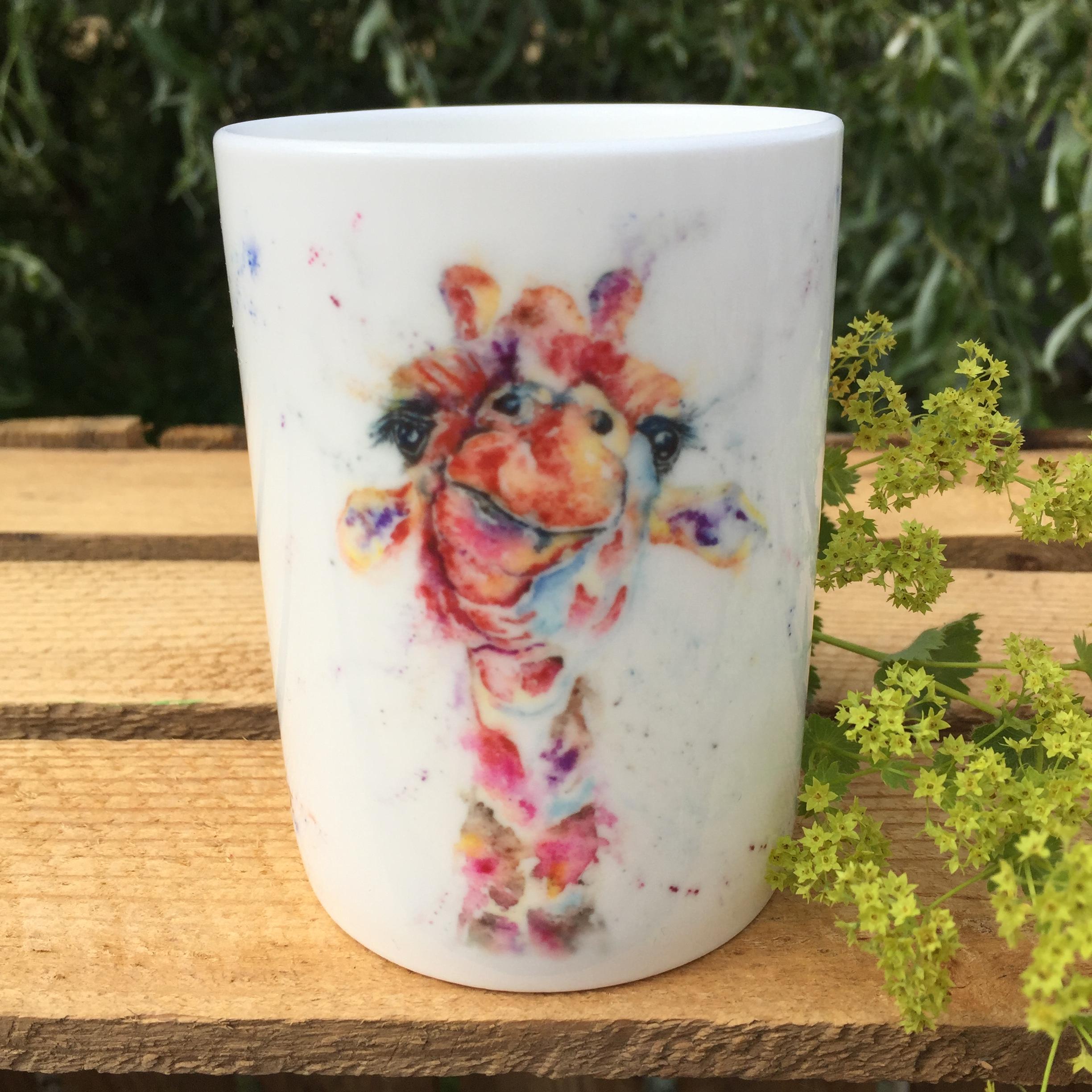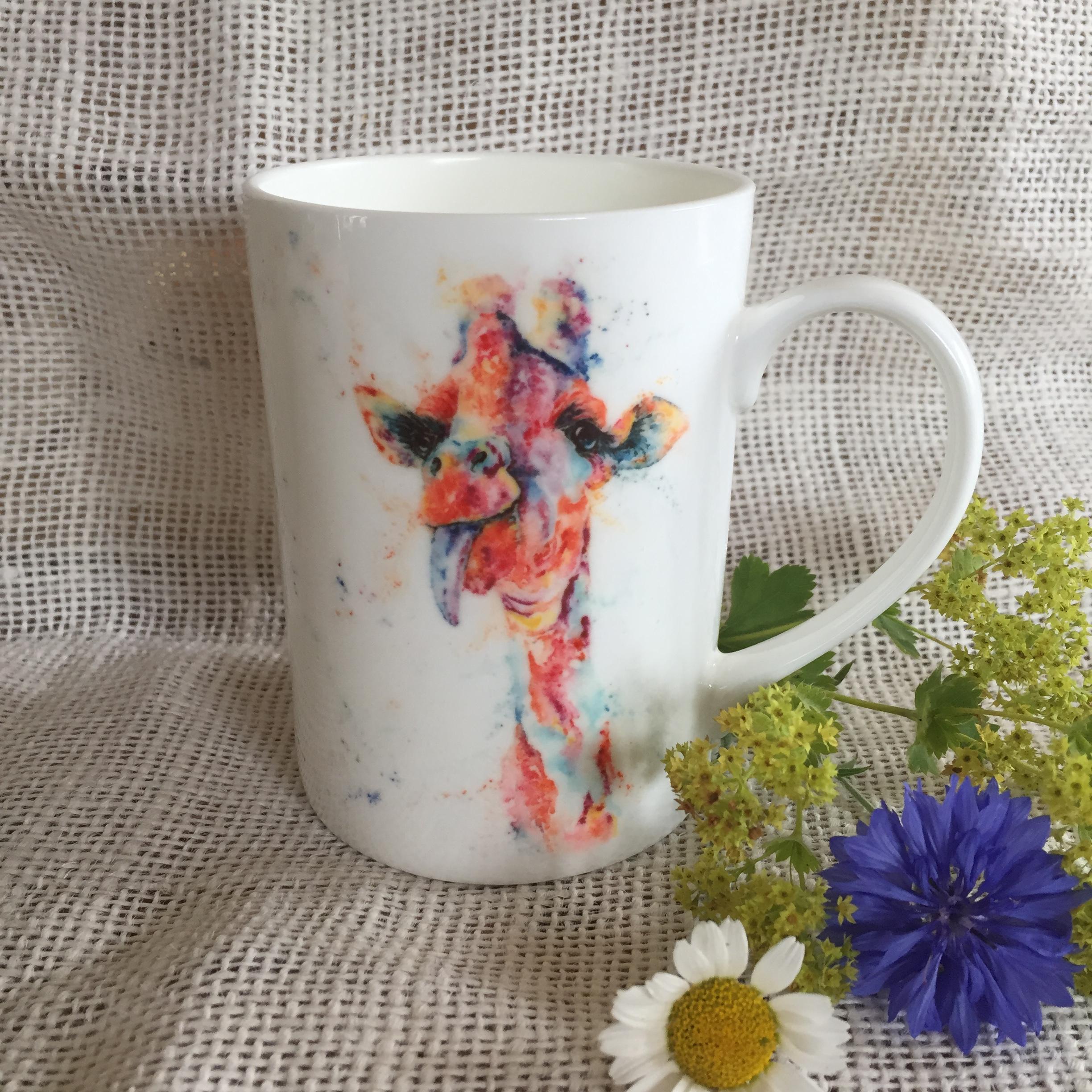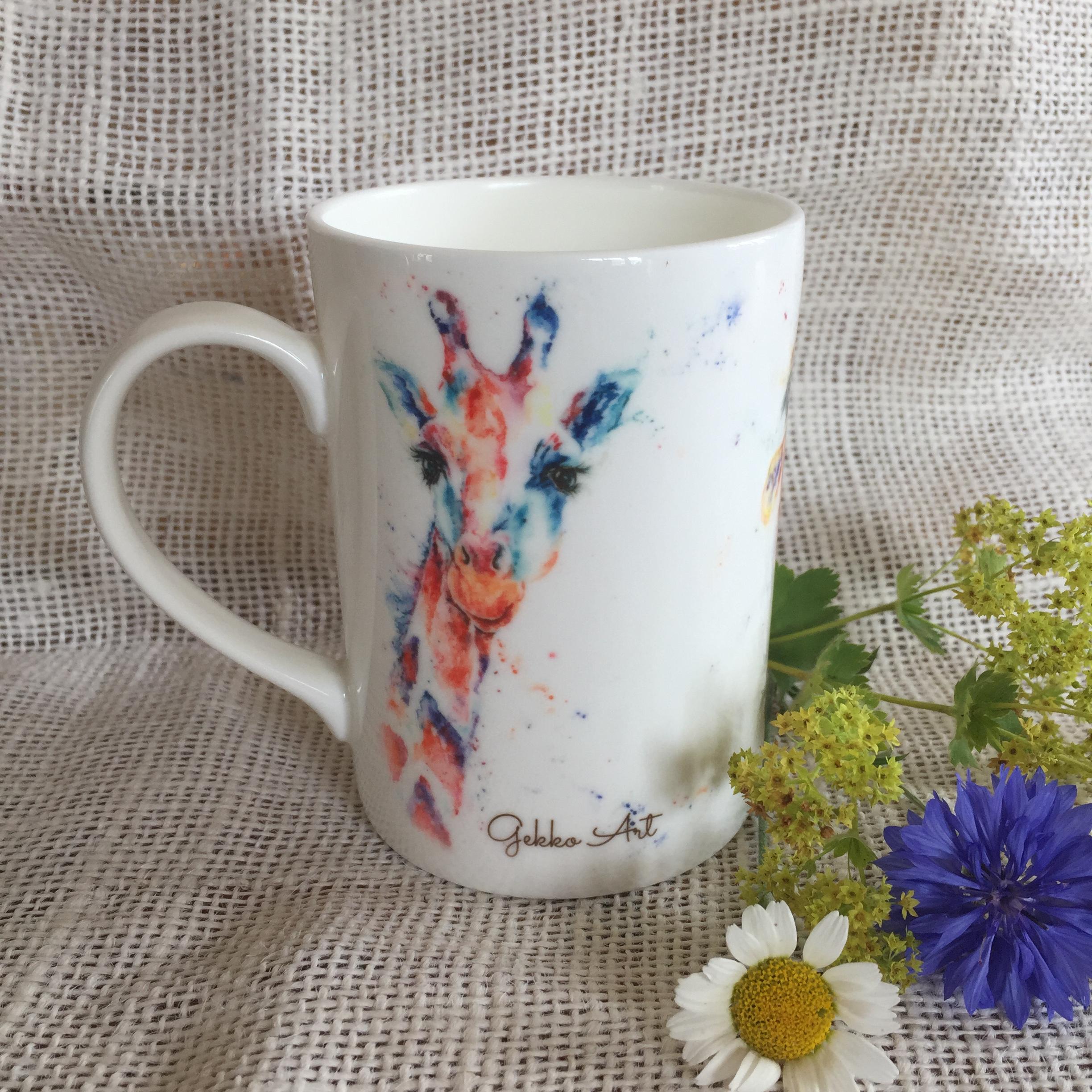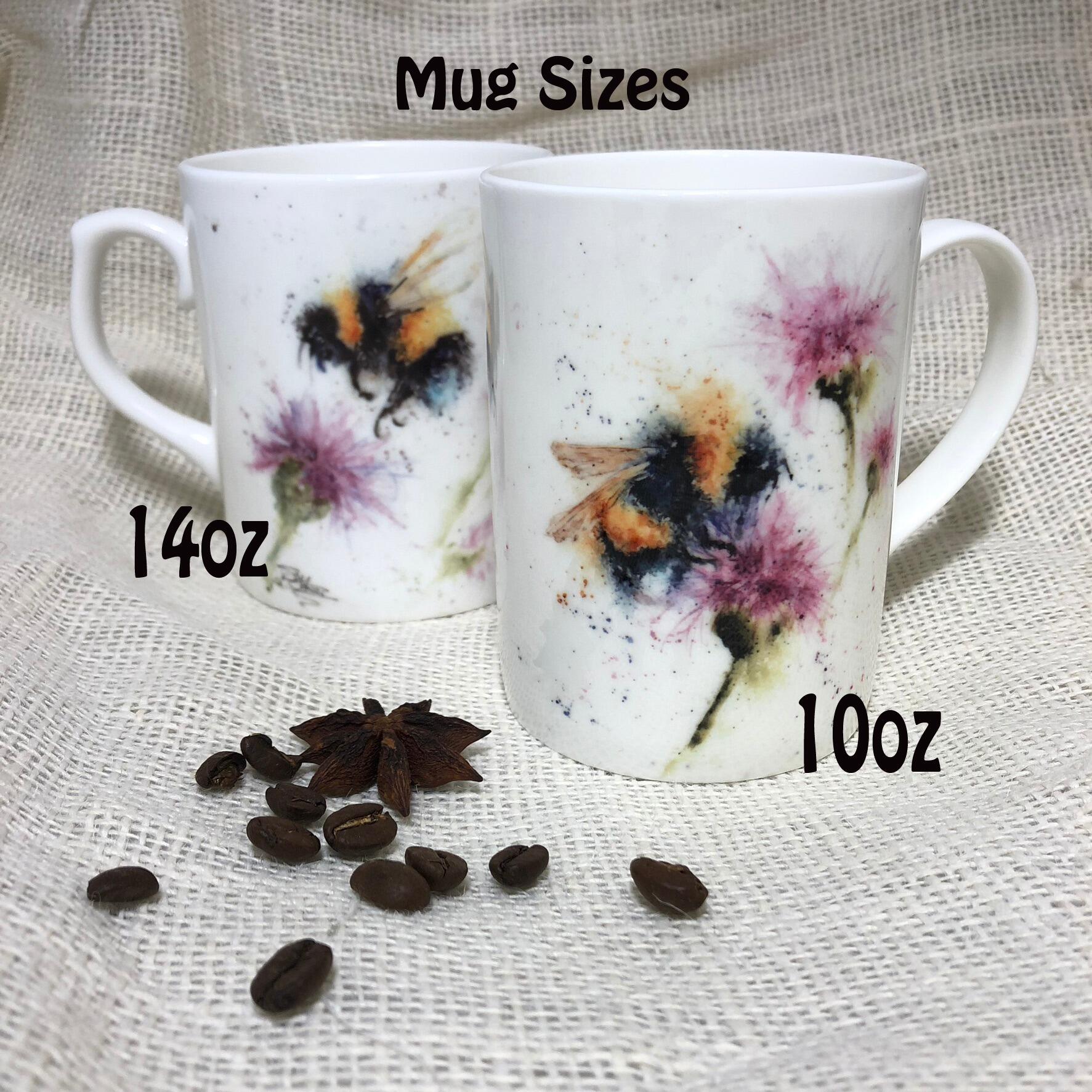 A whole herd of Giraffes can be found on this delightful mug, not 1 but 3! Gerald in the middle flanked by Matilda and Geoffrey.
These lovely bone china mugs are sure to bring a little cheer to your morning cuppa! They are white in colour with a slight translucency. The standard size 10oz mug (main picture) is a tall slim design and it will hold 12oz when full to the brim. The larger size holds 14 oz and has a differently shaped handle.
Our Bone China Mugs sizes:
10oz- 10cm high x 7.5cm diameter. 
14oz- 9.8cm high x 8.5cm diameter
{Sizes are approximate}