Kingfisher Bone China Mug
Kingfisher Bone China Mug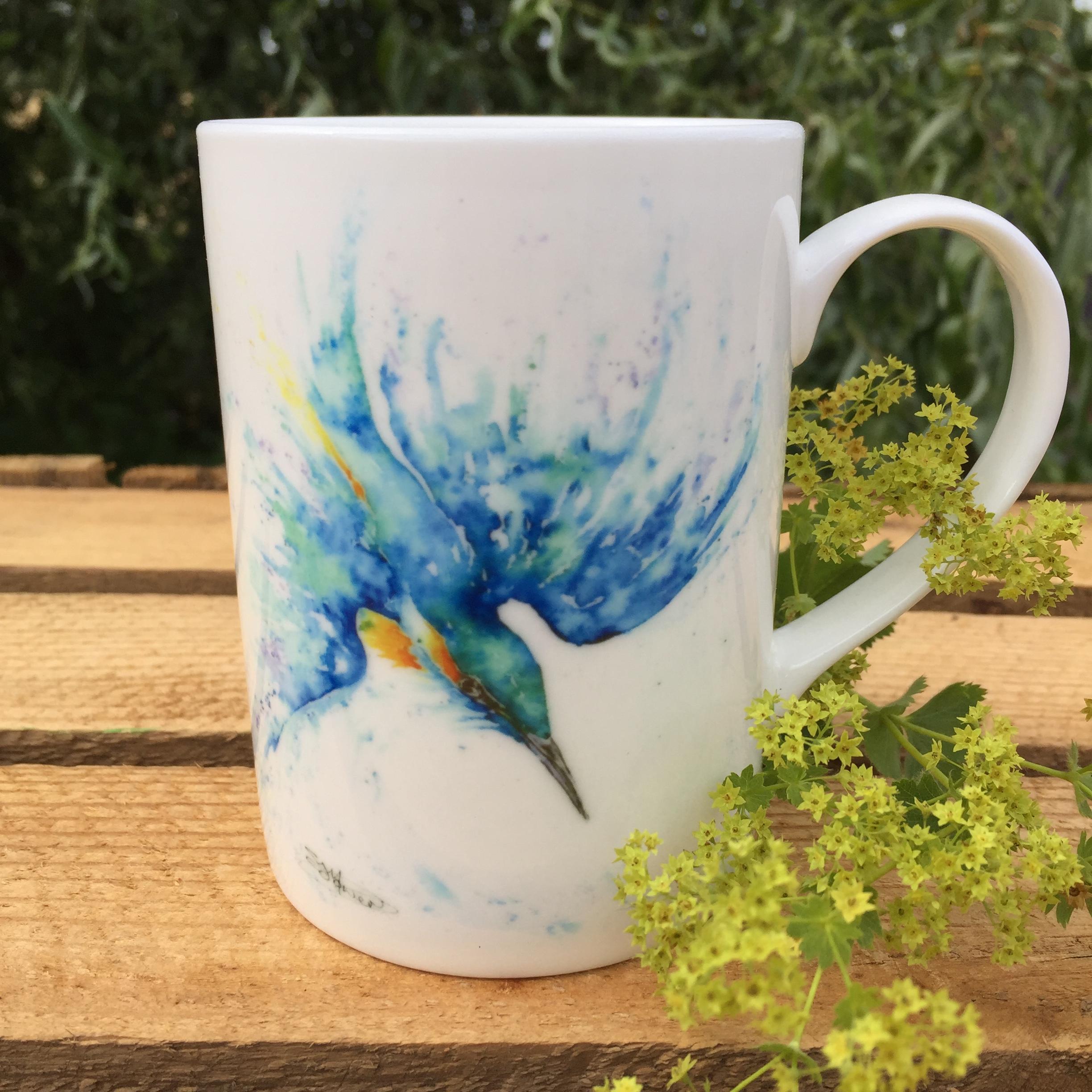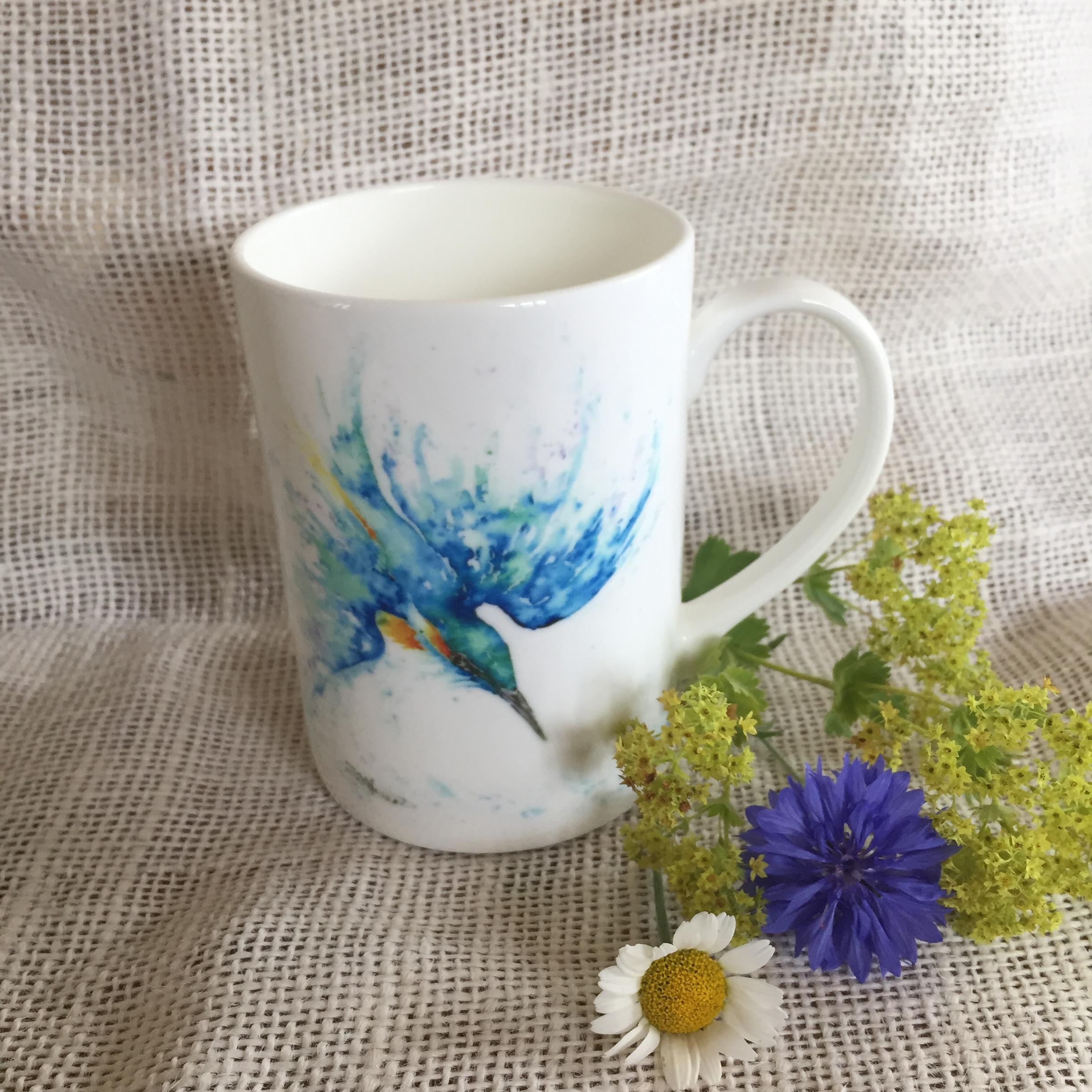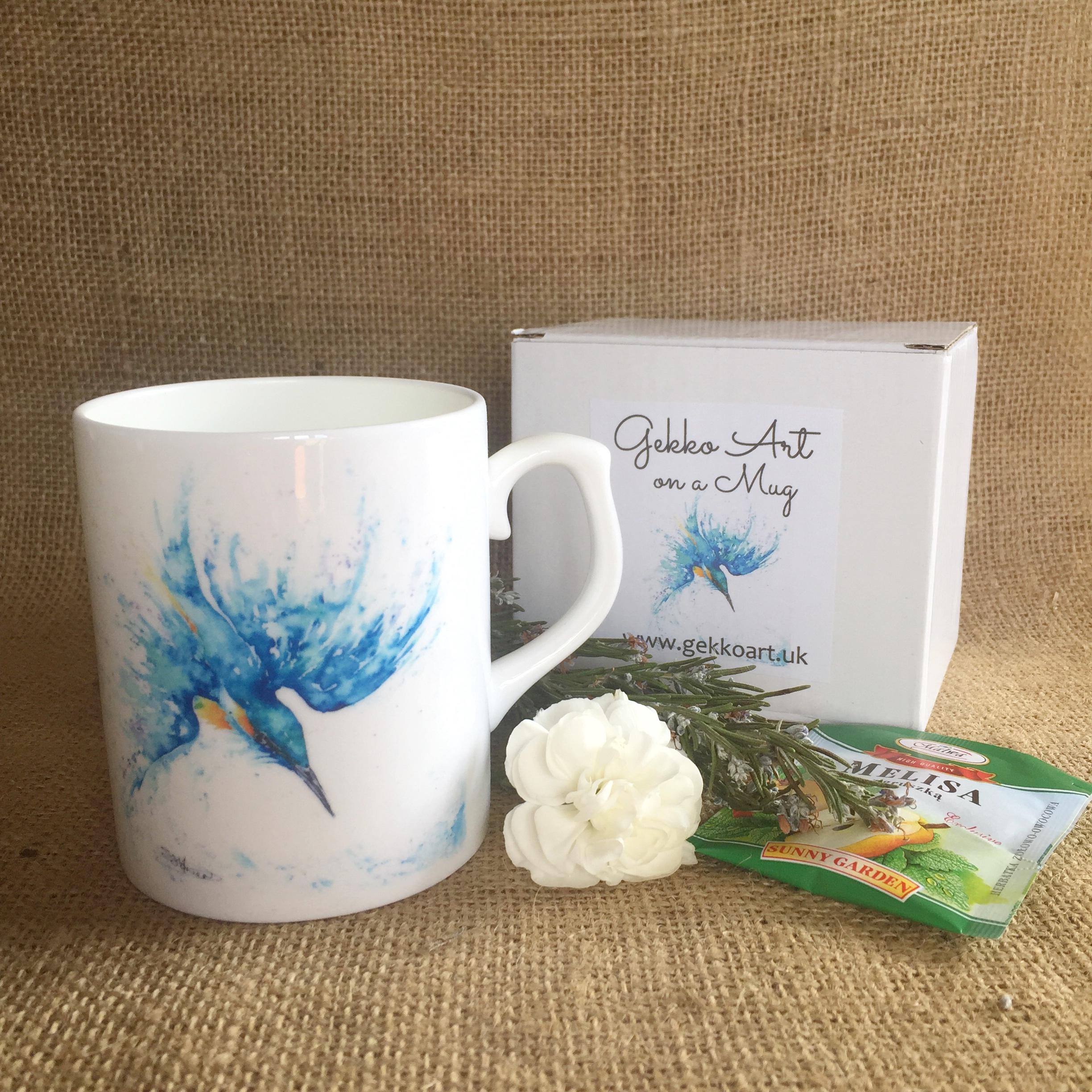 A diving Kingfisher watercolour painting in vibrant azure blue and gold decorate this lovely bone china mug. 
So much nicer than ceramic and they do say that tea tastes better in bone china! There are 2 sizes to choose from, the 10oz mug is slimmer and taller, the 13oz wider and a little shorter. Handle shape may vary in the 13 oz dependant on availability. Where more than 1 is purchased, I will ensure the same shape is sent. 
Our Bone China Mugs sizes:
10oz- 10cm high x 7.5cm diameter. 
13oz- 9cm high x 85cm diameter 
{Sizes are approximate}