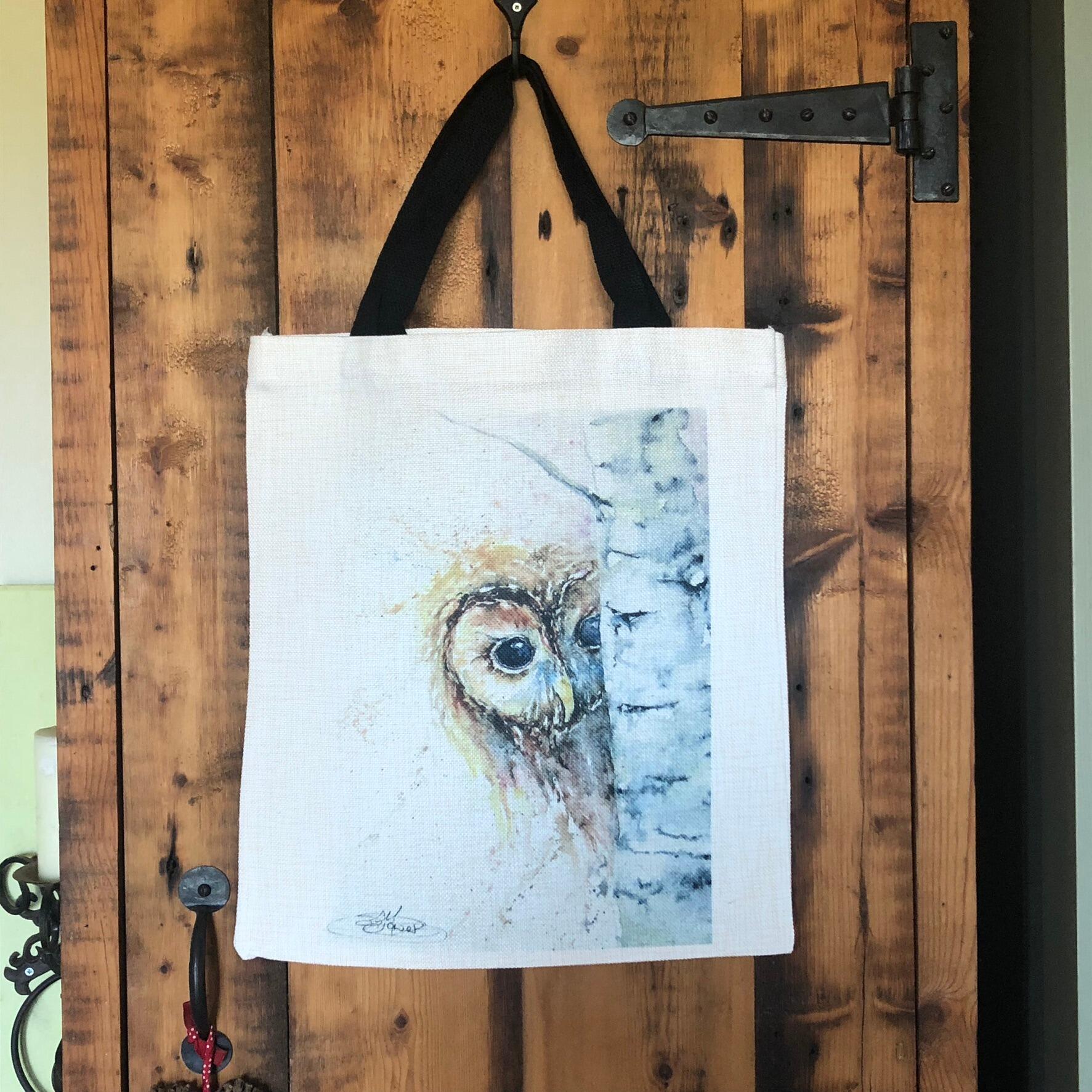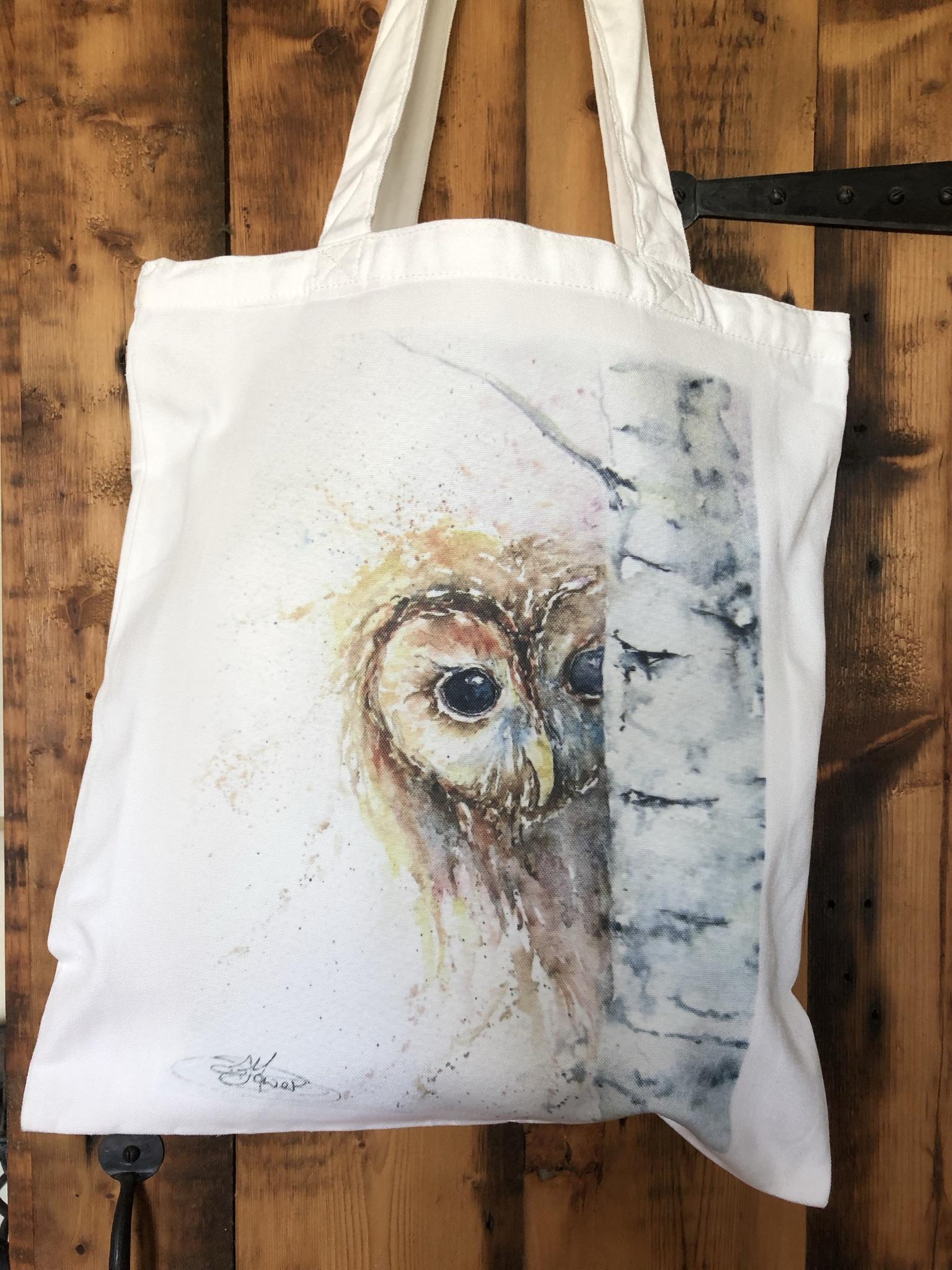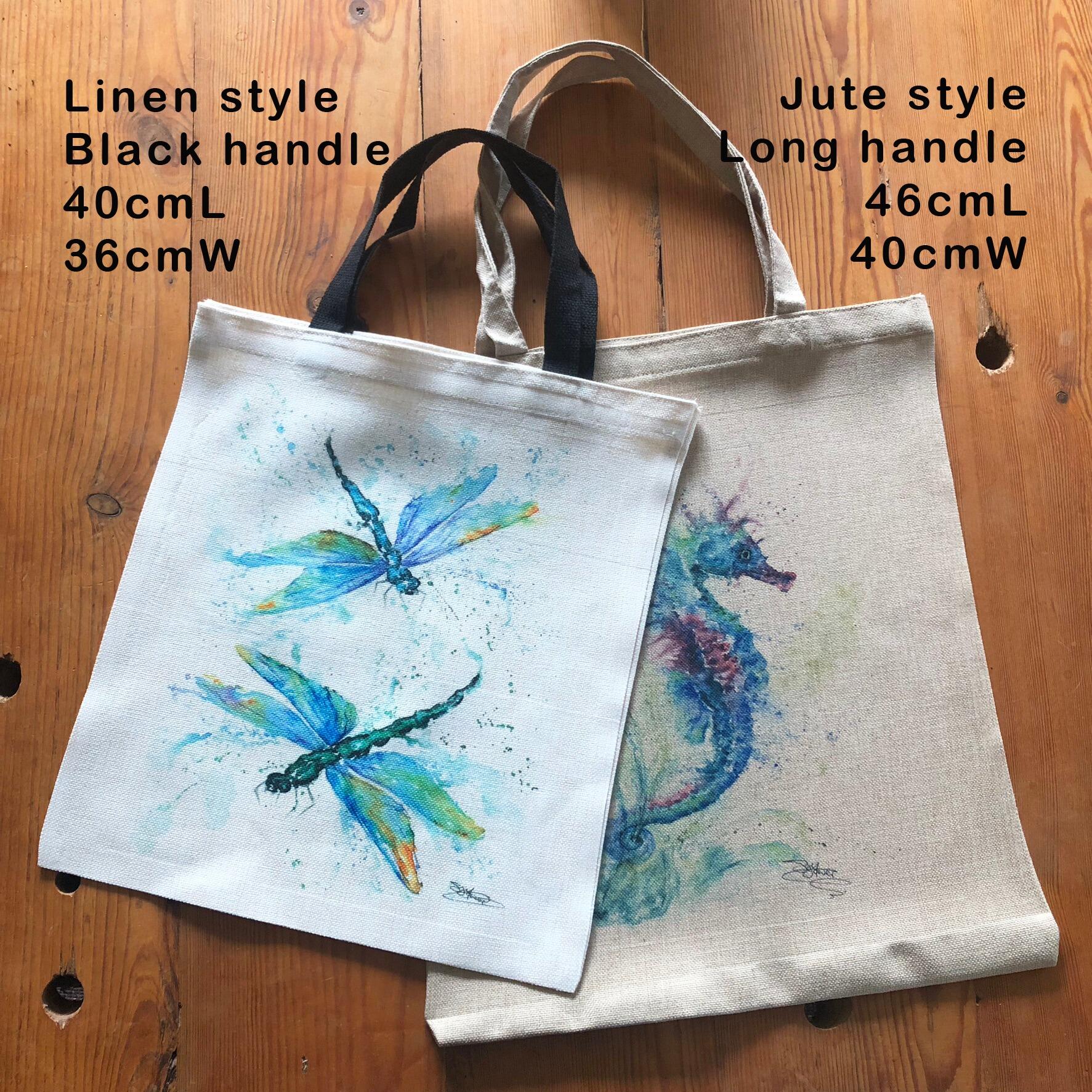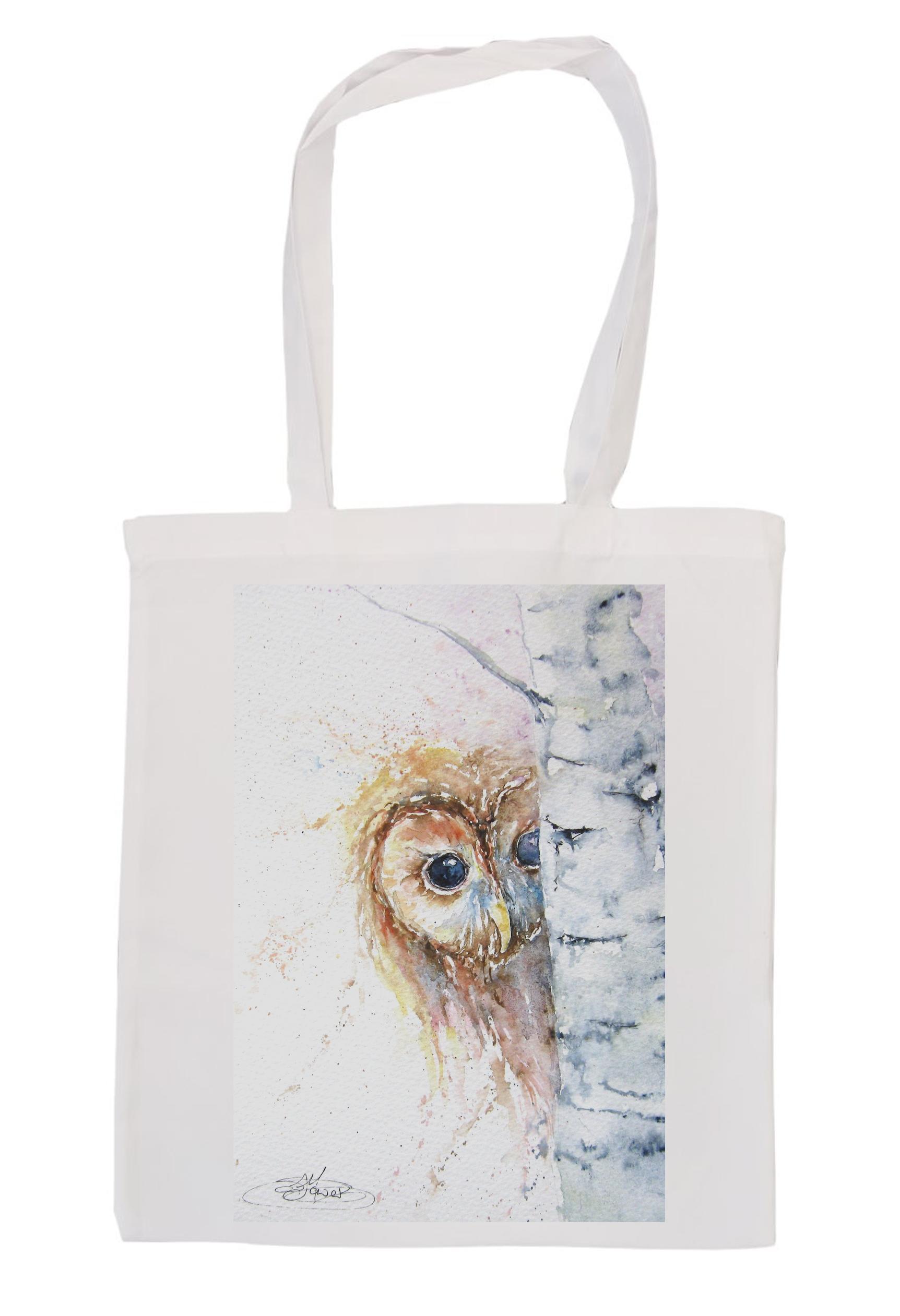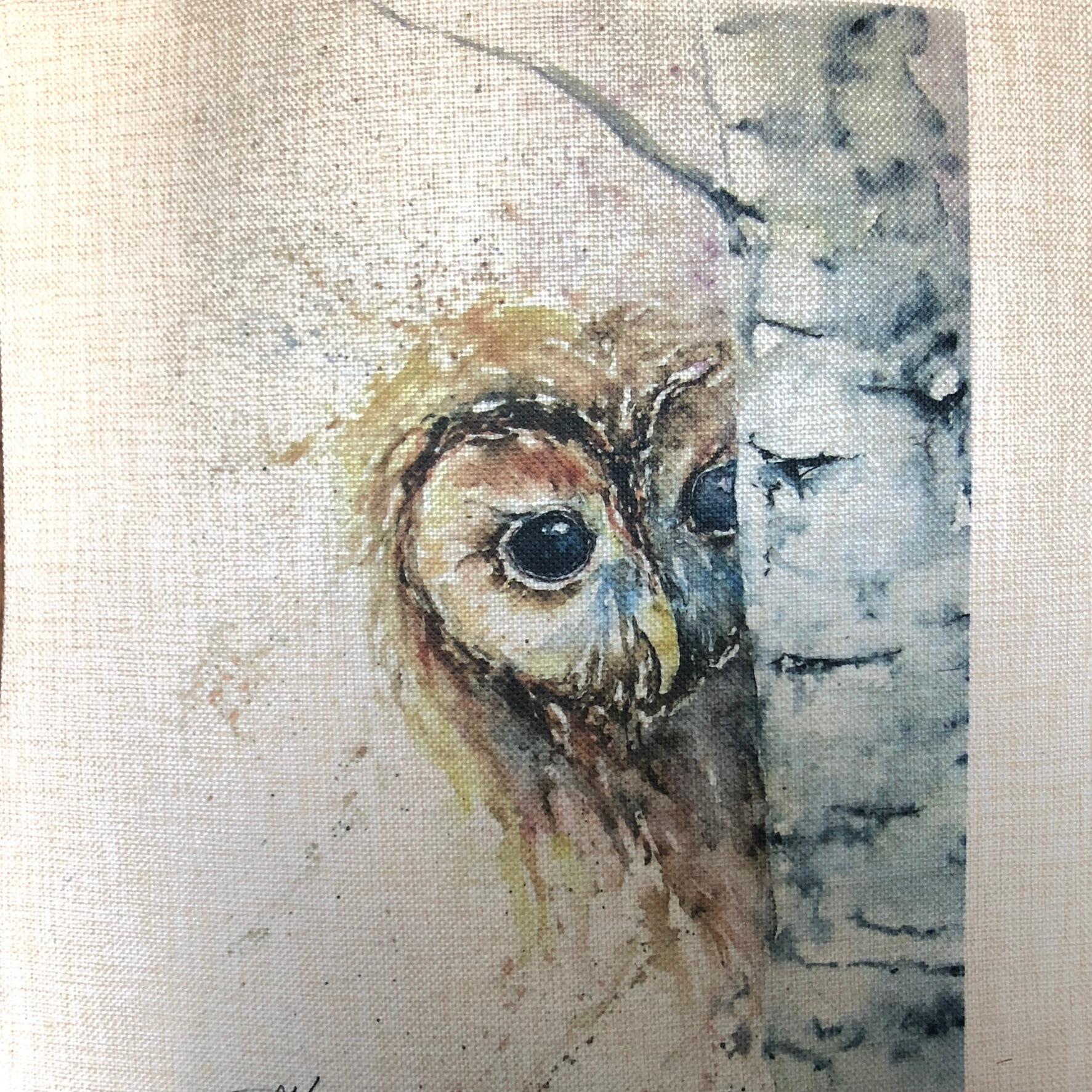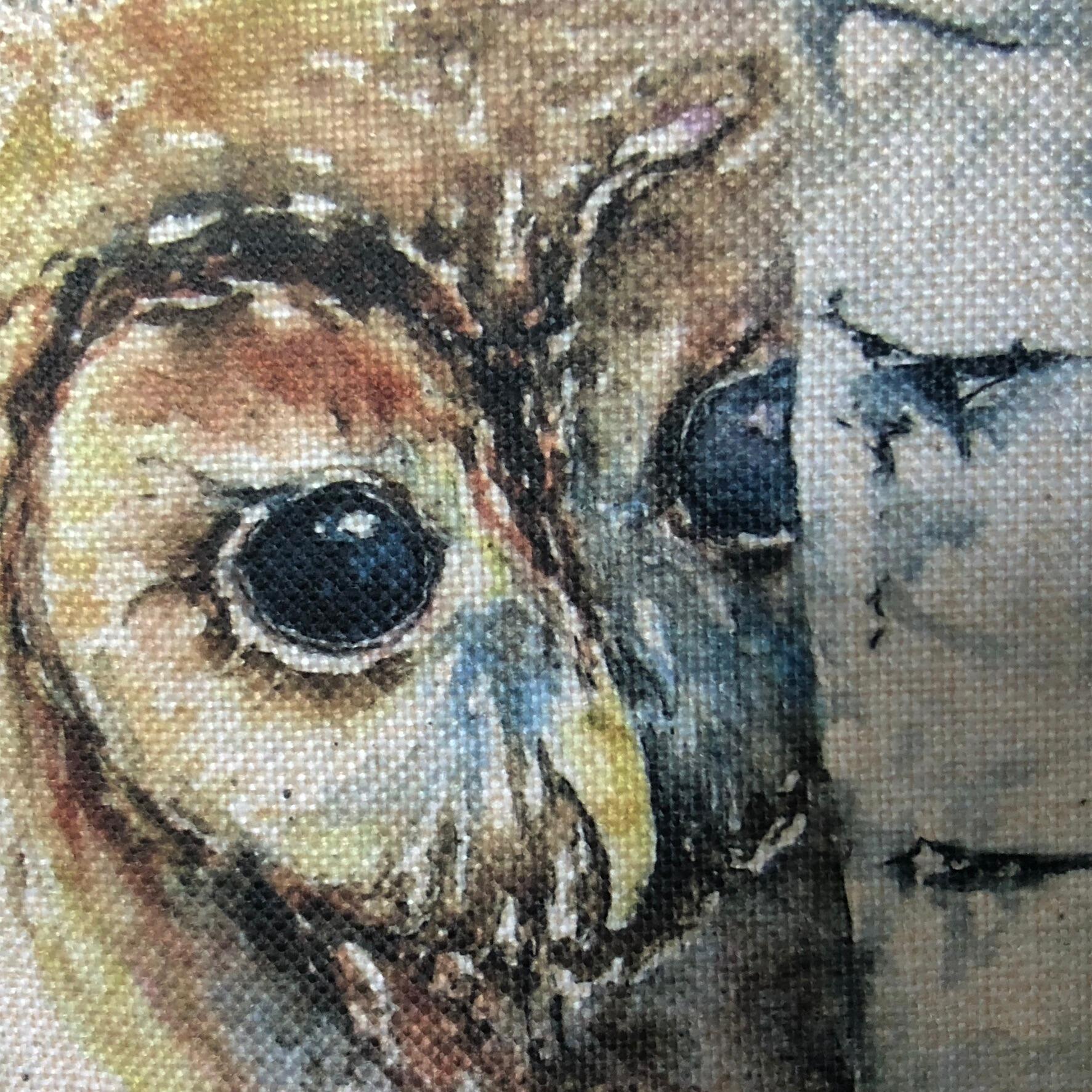 These handy tote bags come in a choice of fabric styles featuring an Owl watercolour design. A heavy-duty 11oz woven white fabric tote bag, super thick linen look fabric with shorter black handles and a large, heavy-weight jute style fabric with longer handles. These bags have a plain background and the design is printed on the front. The handles on the white and the jute styles are long enough to be used as a shoulder bag. 
Sizes:
White- 40cm x 38cm with 25cm height handle.
Linen- 40cm x 36cm with 16cm height handle.
Jute- 46cm x 40cm with 25cm height handle.
Washable at 30 degrees.