Bees in the Hyssop Watercolour Print
Bees in the Hyssop Watercolour Print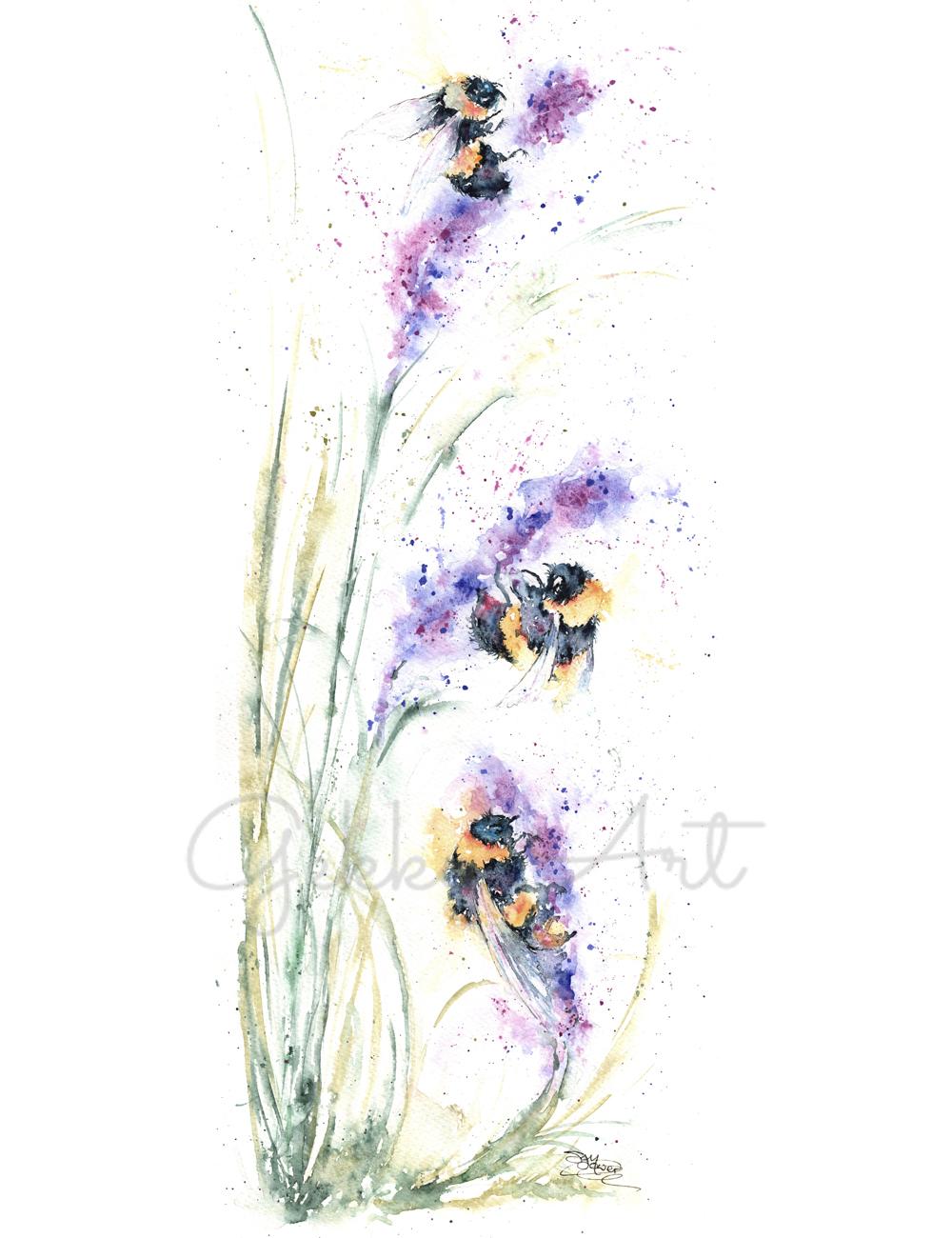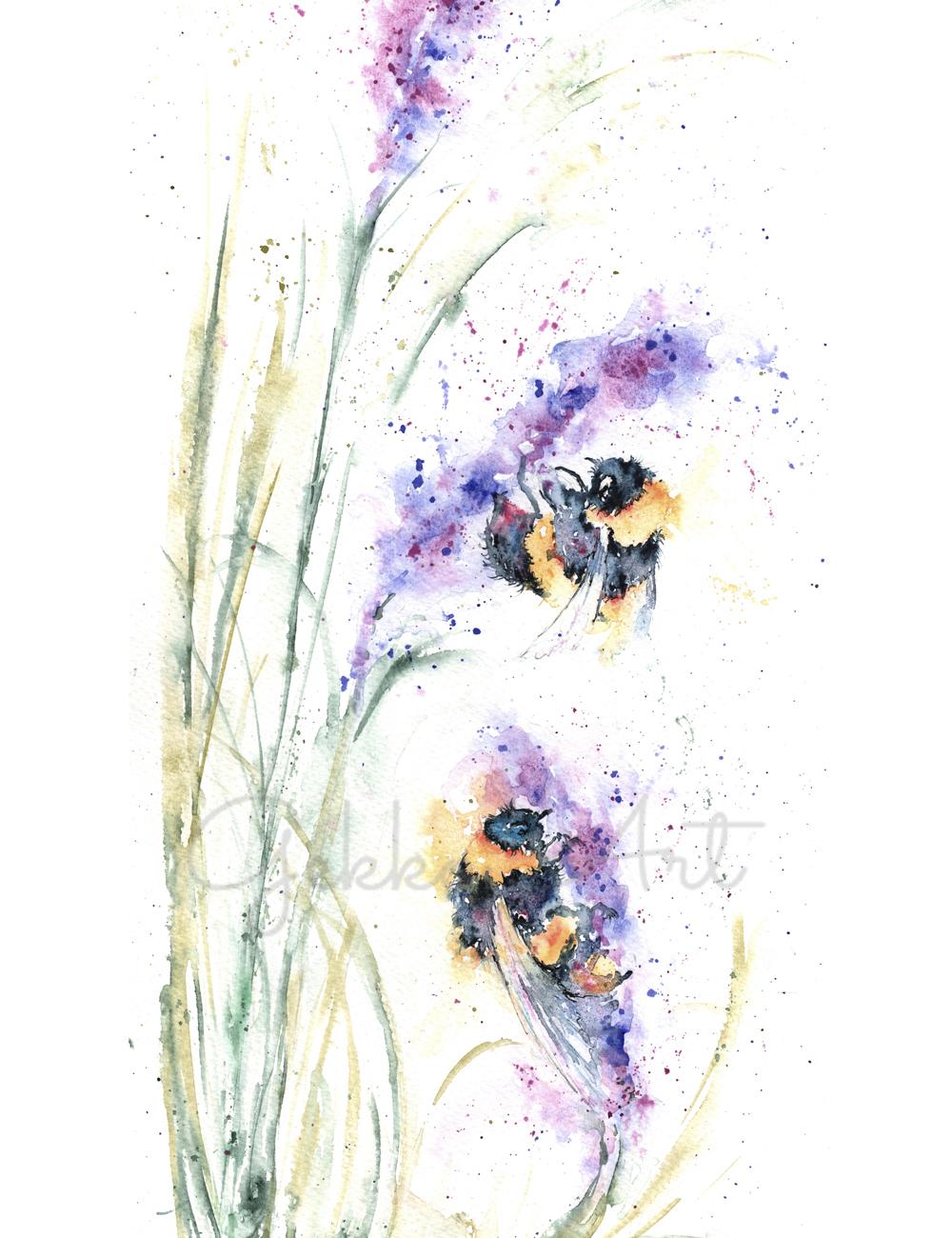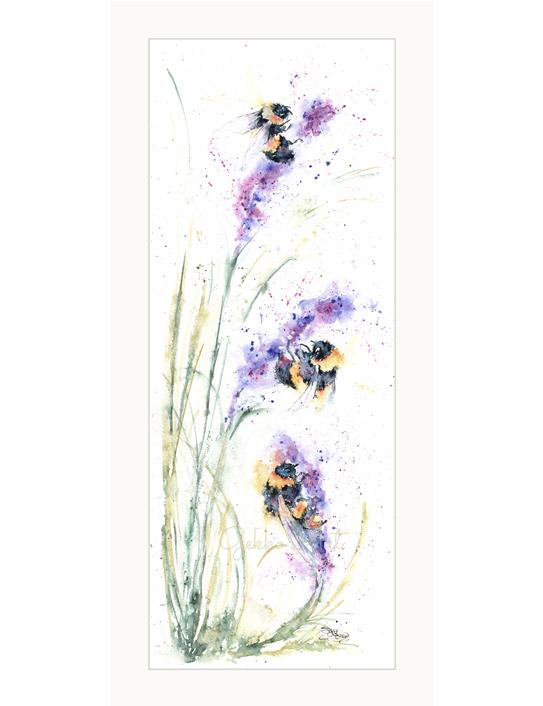 The original watercolour was painted from bees on a Hyssop plant in our garden but you'd be forgiven for thinking it was Lavender. Using contrasting purples and yellows, this is a soft yet striking piece and is a long narrow orientation. 
The Bees in the Hyssop reproduced from an original watercolour painting, is available as a fine art giclee print in the following sizes, please select from the size and mounting options below. I use a snow white (warm white) textured mountboard. The mount sizes available for this print relate to the frame sizes that will be required and are standard UK frame sizes.
Frames are available for some sizes and are sustainable hardwood with a white painted finish, 30mm wide x 14mm deep. Please see photos. To minimise damage in the post they will be sent with acrylic glazing in place of glass.