20 Large Postcards with Envelopes. Boxed Set of all designs
20 Large Postcards with Envelopes. Boxed Set of all designs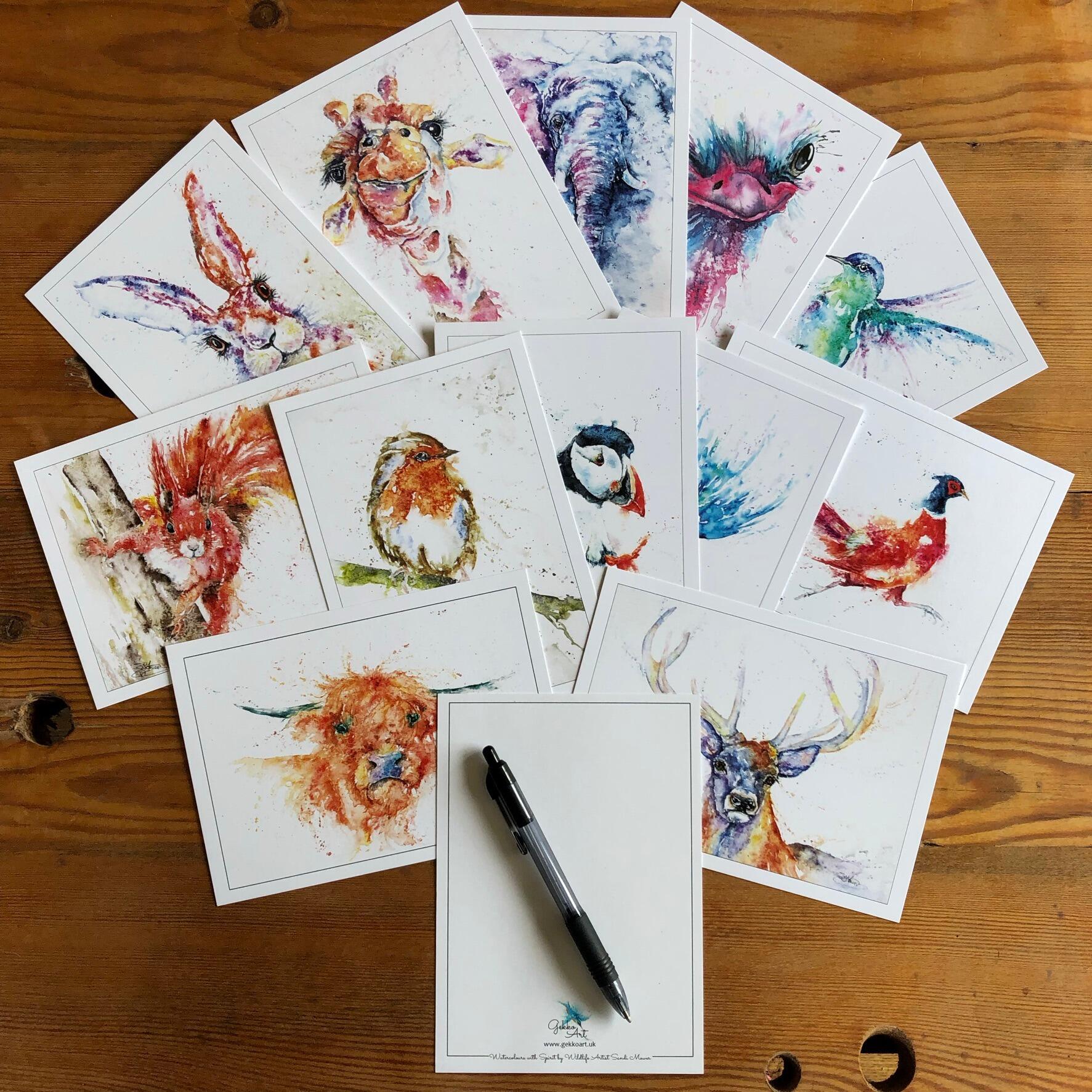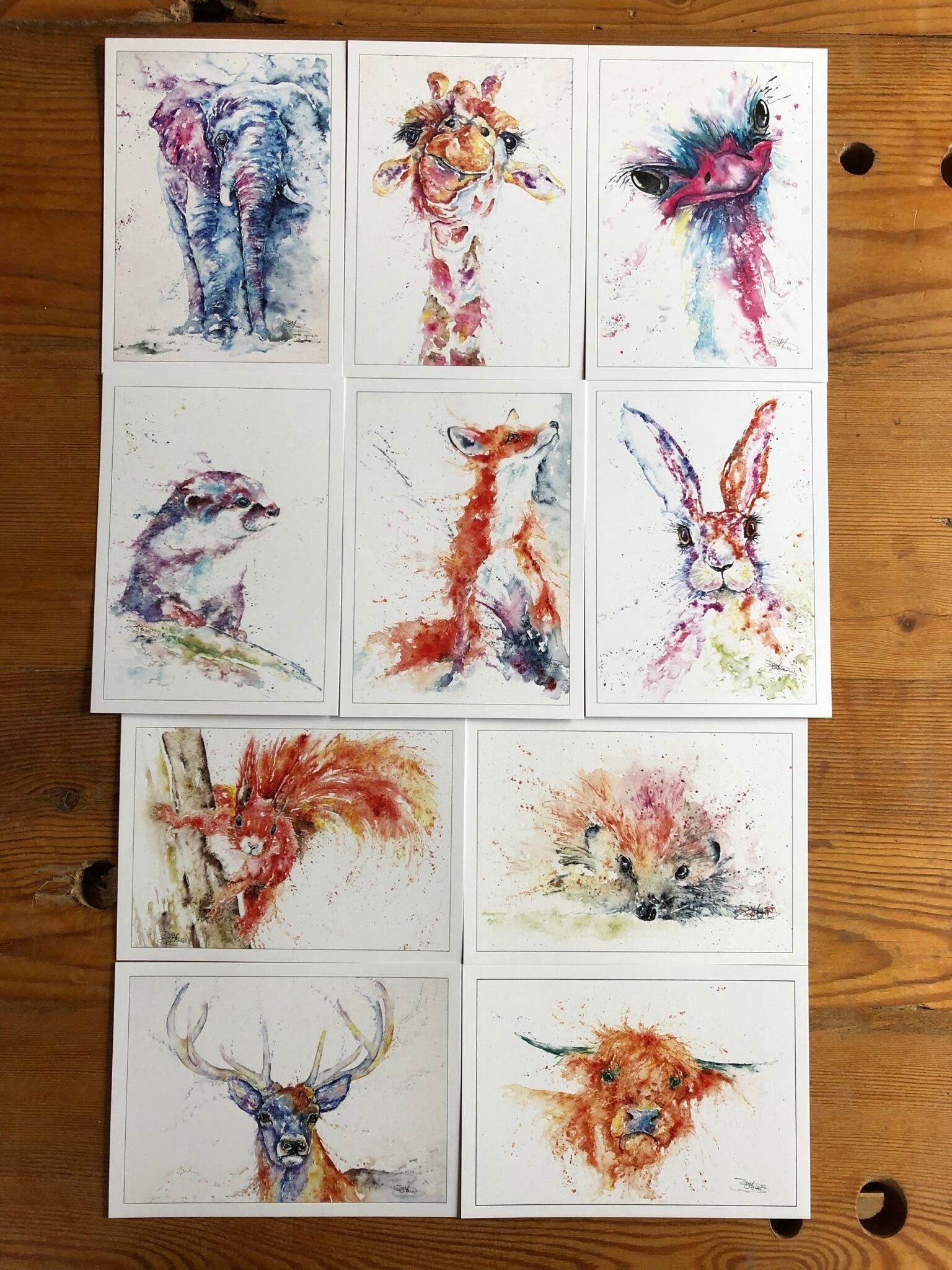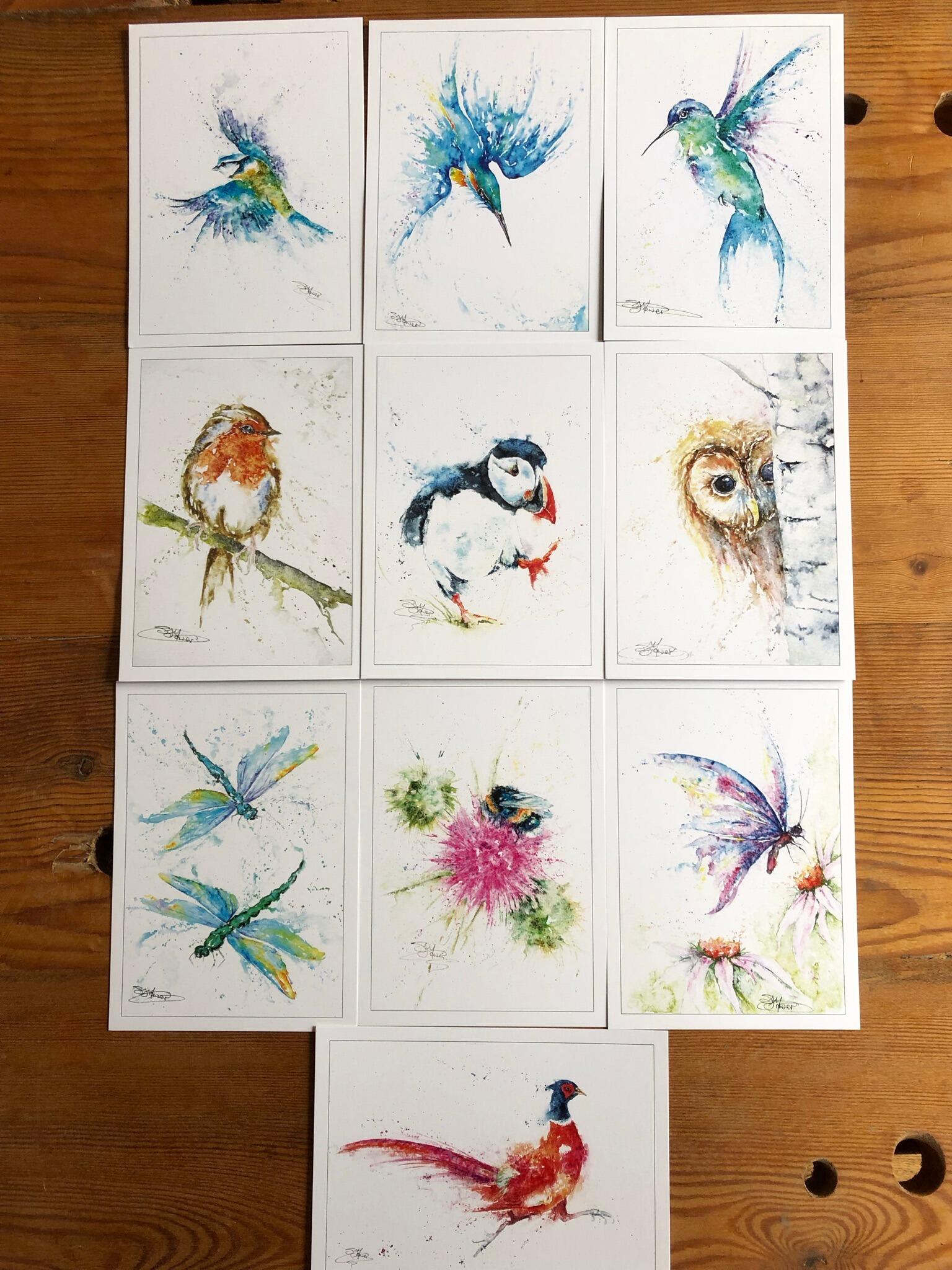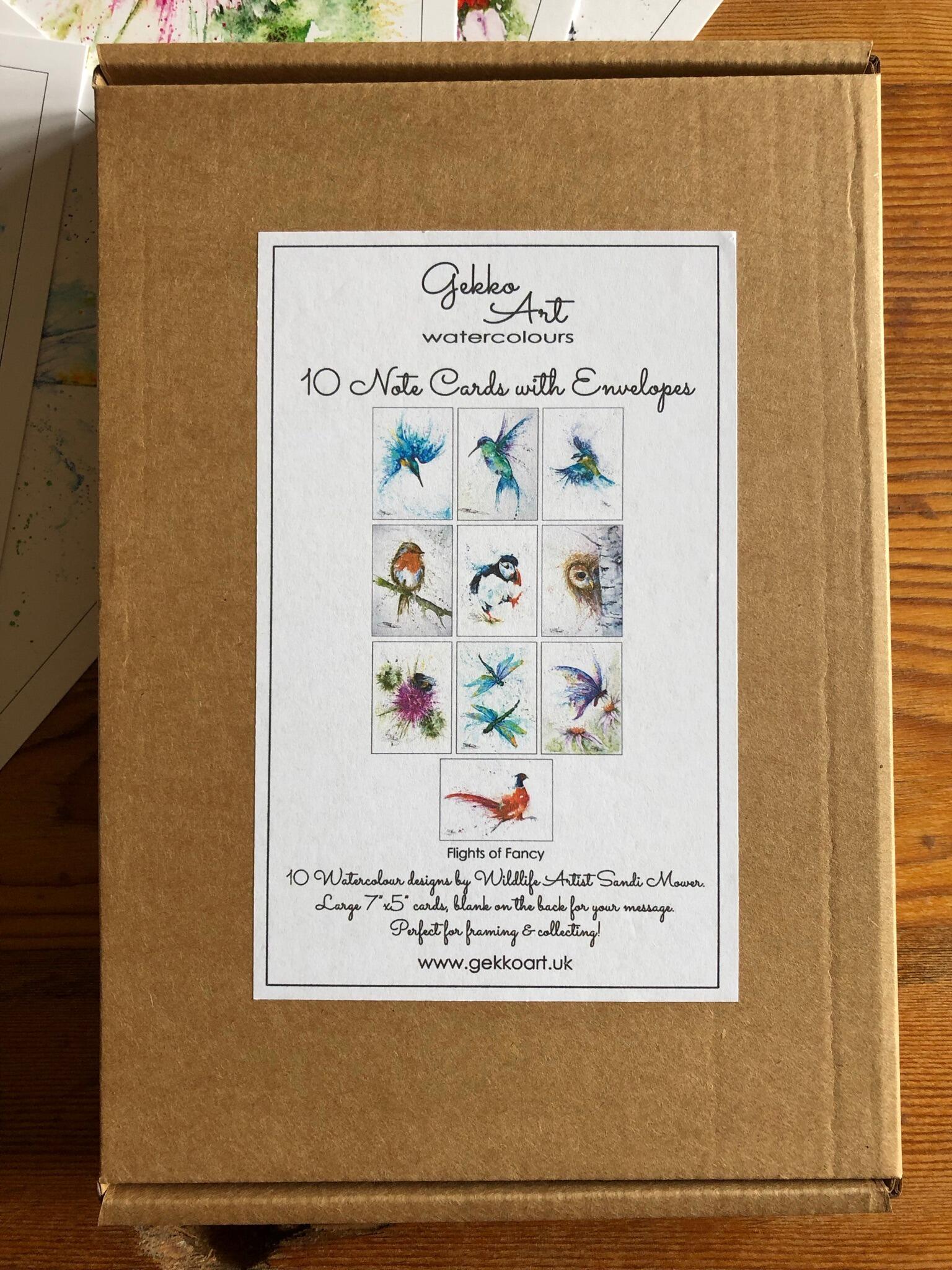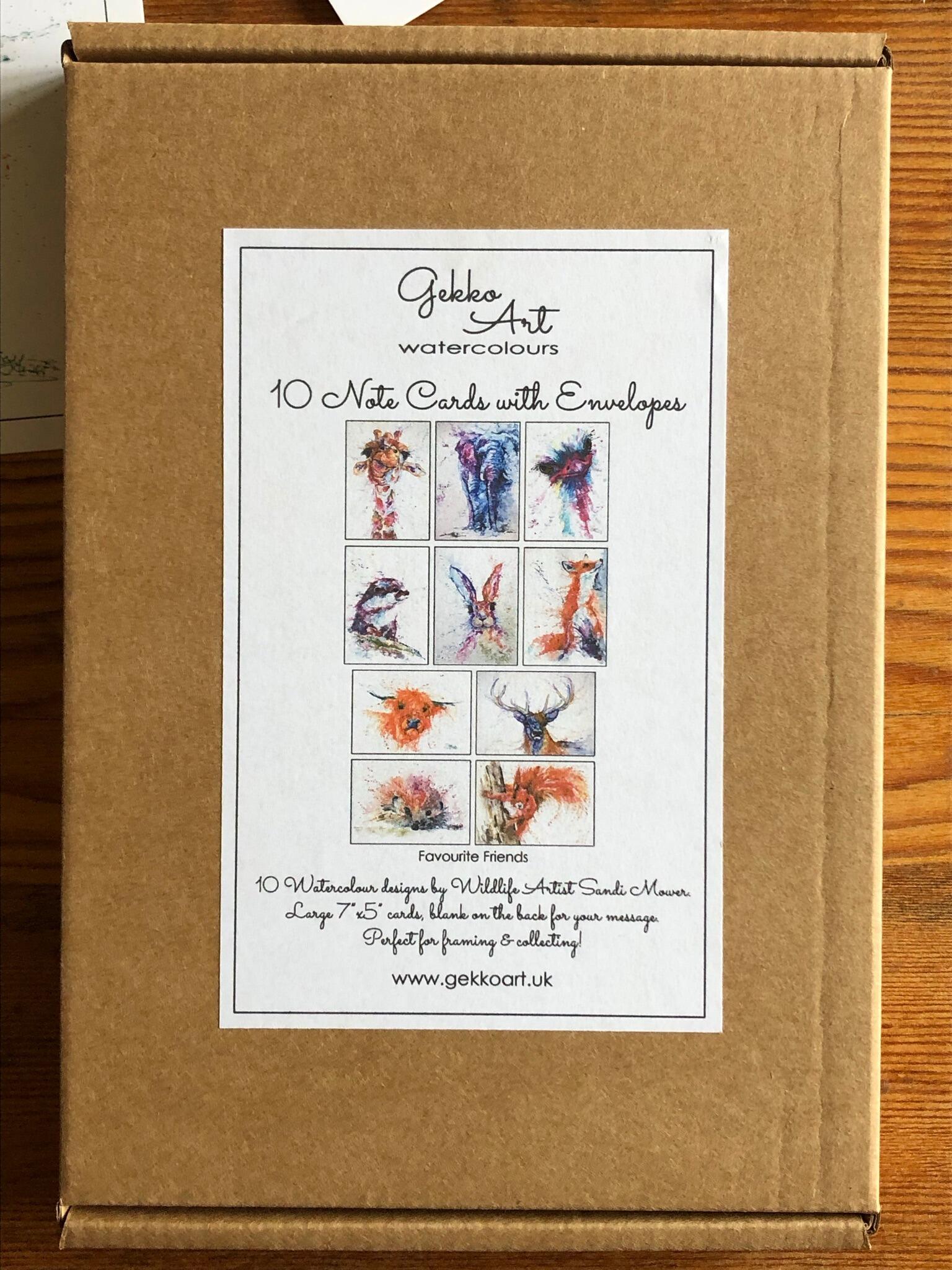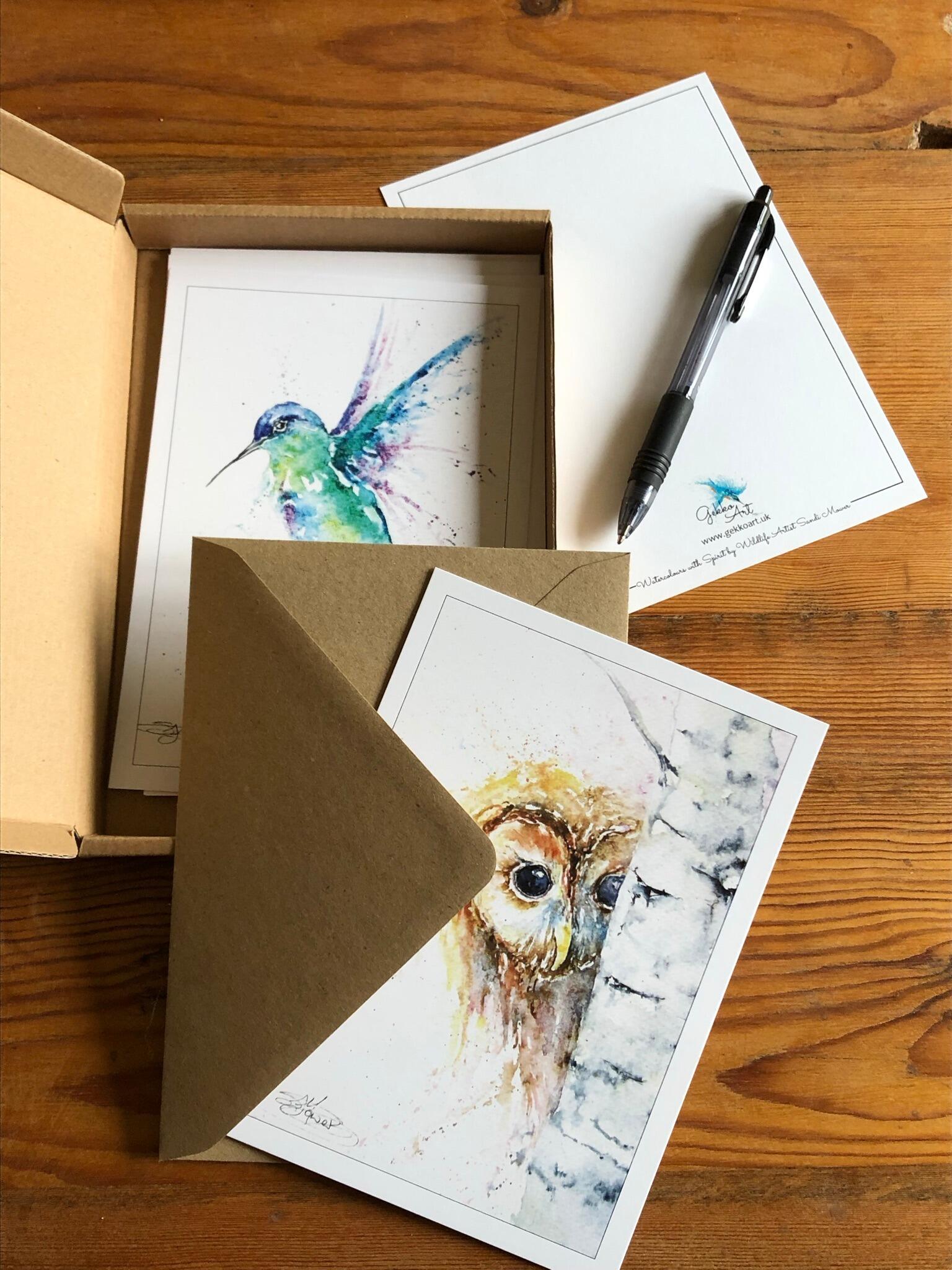 These generously sized postcards are a must-have for those who love to keep in touch. Great for thank you notes, invitations or just saying hello. They are very collectable and at 7x5 inch they are a good size for saying a little more than just wish you were here! 
Printed onto a high-quality 300gsm satin card, blank on the back with just my logo on the bottom, allowing plenty of space for your message. There are 20 different designs reproduced from my original watercolour paintings. Complete with kraft paper envelopes and box.
This full set comprises both the 'Favourite Friends' and Flights of Fancy' sets.